Entertainment App Development
Let's turn our ample experience into a full-fledged solution that's right for your needs. Talk to our managers and get a free quote for your next media and entertainment application.
Entertainment Software Development for Digital Natives
Mbicycle is a custom media & entertainment software development company with 9+ years of cooperation with well-known entertainment companies.
Within the scope of our entertainment industry software development services, we work with all types of digital media, including live events, movies, music, games, videos, and much more, ensuring zero-barrier access on any of your customers' screens.
Video streaming platforms
We develop video streaming applications optimized for mobile devices, supporting such options as:
On-demand video
Social media sharing
Users' playlists
Flexible revenue models
Analytics
Live streaming
Video catalog management
Powerful filter-based search — and more value-adding features
We have successfully delivered several video streaming applications for popular British TV shows, which helped them grow and entertain their audience during live broadcasting.
Music and podcast streaming apps
Mbicycle is a partner of choice for digital media providers as we have a proven experience of creating engaging audio streaming apps. We were the ones to help create MusicReach — a social network for musicians with an audio streaming feature.
Developing audio streaming apps for our clients, we implement:
Audio catalog management
Playlists
Genre filtering
Premium services for enhanced user experience
In-app advertising analytics
Progressive download
Subscription management
Content management and blogging platforms
Our goal as an entertainment app development company is to build and maintain powerful, multifunctional and monetization-ready environments for content providers as well as their readers and followers.
We equip our digital solutions with the following features:
Flexible plugins with a choice of features
SEO toolkit
Full-cycle user control over every publishing aspect
Custom design templates
Responsive, device-agnostic UI/UX, and more
Take a look at a few media & entertainment apps developed by Mbicycle's experts: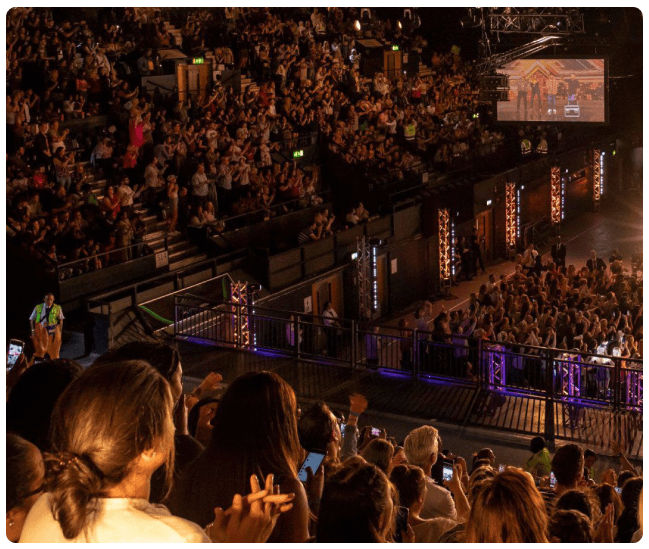 Real-time Fan Engagement on Mobile
For this project, we joined the client's development team to create a mobile app for a popular British TV show, providing its fans with the ability to follow and vote for the participants in real time.
When the upgraded app version was delivered accurately in time for the new season, our experts also provided full-cycle support during the live shows.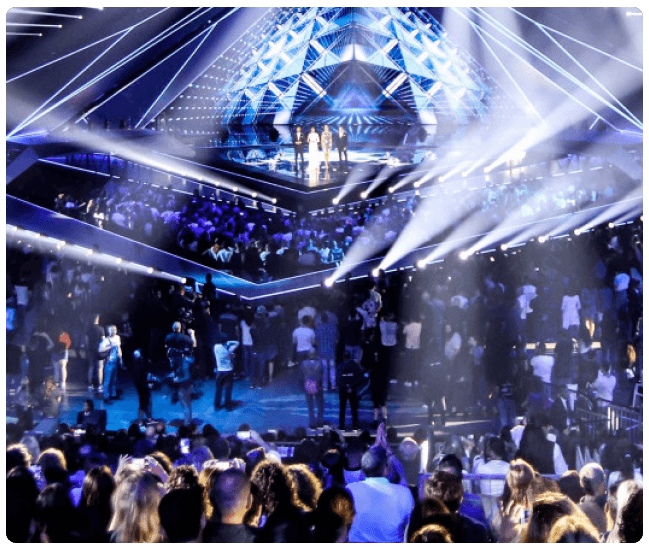 Voting App for a Popular UK TV Show
The project idea was to allow the show fans to follow and vote for the participants. Every year the client revisits the voting process and the app UI keeping them relevant, and they got in touch with our experts to implement this task.
We redesigned the app UI and provided a set of features for the proper and convenient voting process.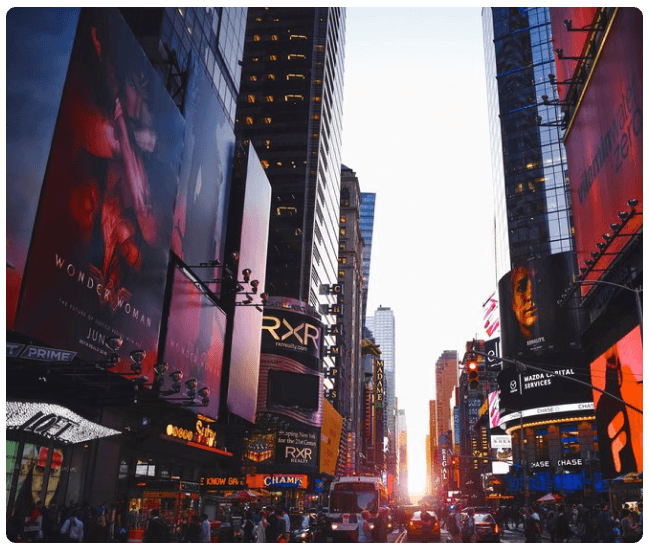 A Digital Signage Solution for Android
In this case, our task was to develop a digital signage application, which implied using LED and LCD projection and integrate it into the client's current software and hardware suite.
During the development process, our experts successfully delivered an Android application with a set of required features, and also fine-tuned and improved the functionality of the other preinstalled Android apps available on the client's console.
Thanks to Mbicycle's development prowess, we were rewarded with a functional and exquisite mobile app. The app's got a five-star rating and its download volume has increased significantly. The communication, response time, and quality of work have been impressive throughout the workflow.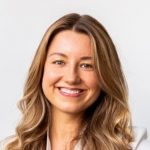 Esmeralda Karlsone
CEO & Co-Founder at Chefly
Chefly
A marketplace-based platform for mobile and web devices with the idea of bringing together customers and professional chefs to cook restaurant-quality food at customers' homes. The solution is easy-to-scale and can be distributed according to the White Label model.
Mbicycle's leaders initially convened with our leaders to come up with the scope of work for the project's goals. Then, those leaders assigned a project manager on Mbicycle's side and another project manager on our end. After that, we executed the goals and created the software that we needed.

Pranam Lipinski
Door of Clubs, ex-CEO
Door of Clubs
Door of Clubs allows student clubs to promote themselves, get financial aid from corporate sponsors, and help their members discover job opportunities from partner employers.
Entertainment App Development for Multichannel Engagement
As an entertainment company, you can't ignore the multitude of content interaction channels. Keeping that in mind, Mbicycle's prolific developers make entertainment app development solutions mobile-first, with the entire range of features accessible regardless of the user's device: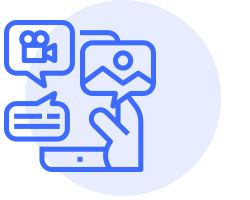 Multimedia content editing and downloading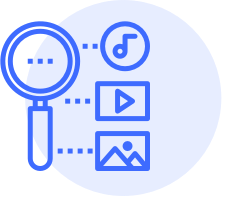 Intelligent NLP-based search and recommendations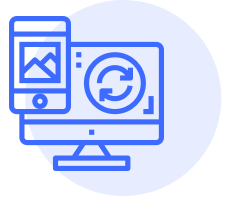 Real-time TV synchronization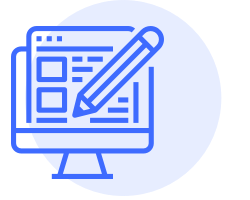 Screen-agnostic design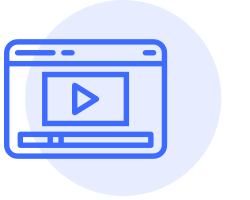 Online cinema experience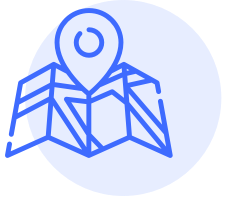 Built-in GPS navigation for events
Looking for expert-level entertainment software development services?
Contact our team to discuss your idea and get estimates for your upcoming project.
Why Choose Mbicycle for Your Project?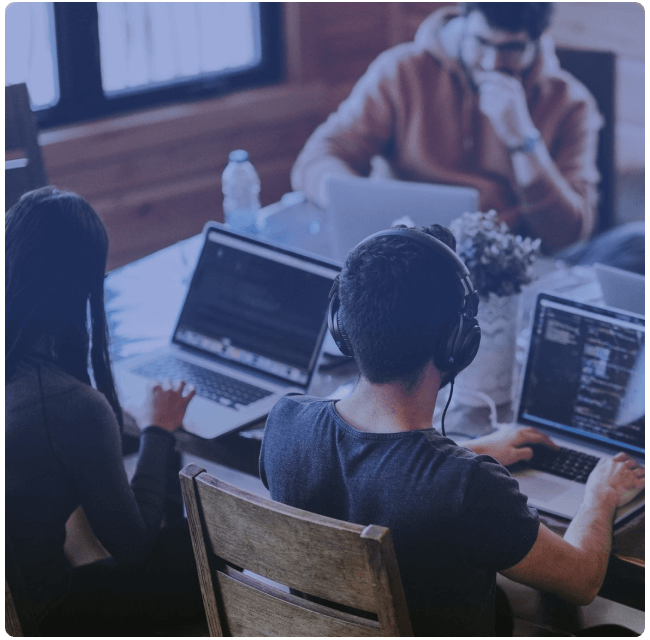 When it comes to finding a team with time-tested experience among the variety of entertainment app development companies, Mbicycle pitches in with the following heavyweight benefits on offer: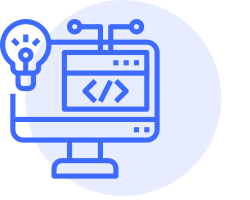 Full-cycle software development, from ideation to post-release support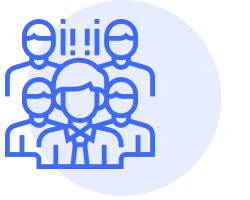 Accomplished team of dedicated professionals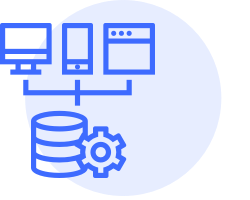 Ever-expanding technical knowledge base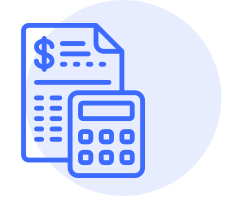 Fair estimates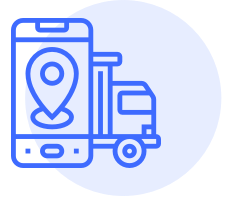 On-time delivery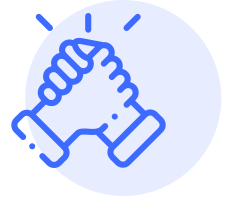 24/7 project support