Custom Software Development Company in Boston, MA
Mbicycle provides turn-key custom software development solutions to enable your business to improve current services, expand customer outreach, grow market share, and increase profitability.
Custom Software Development Solutions from Scratch
Specific Business Expertise with a Customer-Centric Approach
Mbicycle is a startup-friendly custom software development company that helps small and mid-size businesses grow and expand their services both for internal use and for launching software on the market. Get custom software development consulting from highly-skilled Mbicycle experts in Internet of Things, Sports, On-demand Economy, and other popular business areas.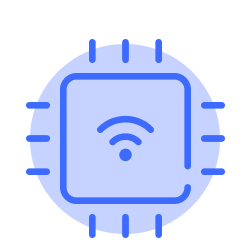 Solutions for SportTech, Wellness Services
Exercises & Training Mobile AppsSports Management SoftwareBetting PlatformsFantasy Apps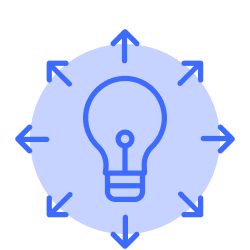 Solutions for Uber-like Services, Transportation & Logistics
Car Rental Mobile AppsDelivery Management SoftwareFood Delivery Mobile AppsMarketplaces
Enjoy a Selection of Our Incredible Projects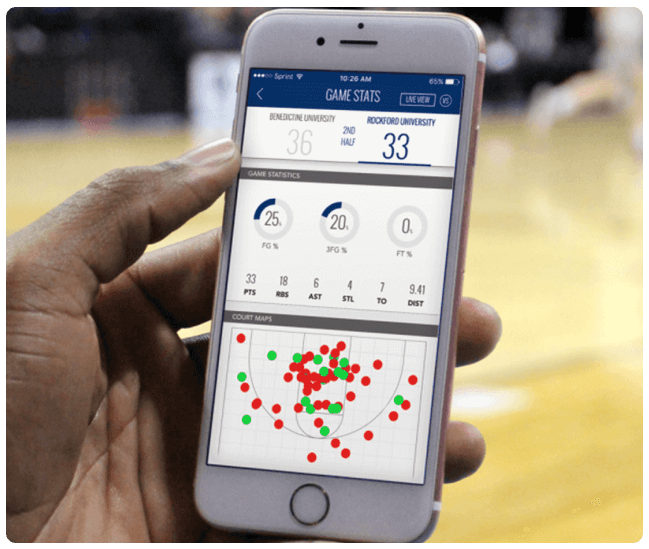 A Real-Time Sports Tracking Solution
Bluetooth Low Energy technology
IoT-based ecosystem
Real-time sports statistics on various metrics
Integrated video editor
Zone maps & shot charts for clear visualization
AR-based elements to follow the game on any surface
Lots of comparison options for specific players, teams, games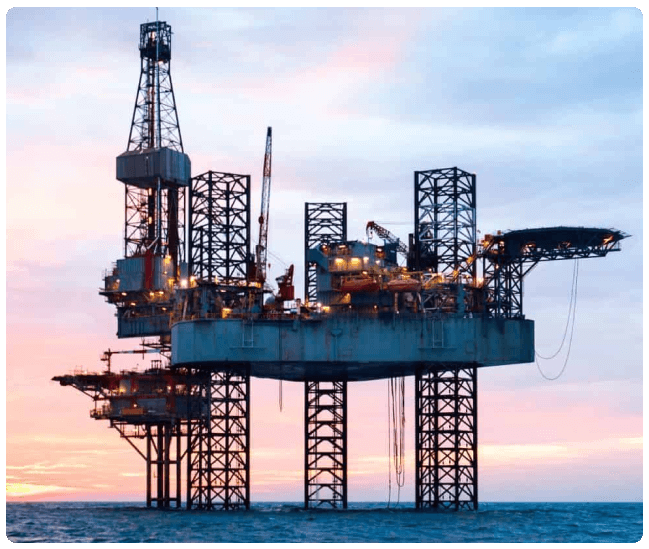 Oil Platforms Monitoring Software
Checking the statuses of each oil platform in operation
Gathering real-time information about each oil platform, including their configuration and location, water depth, deck height, production data, the data about past inspections, etc
Providing this information for the platforms' managers to let them monitor the current condition, reliability, and safety of oil platforms in operation
Refactoring and optimizing the application to reduce the server load, since the client was planning to import more data for processing and additional calculations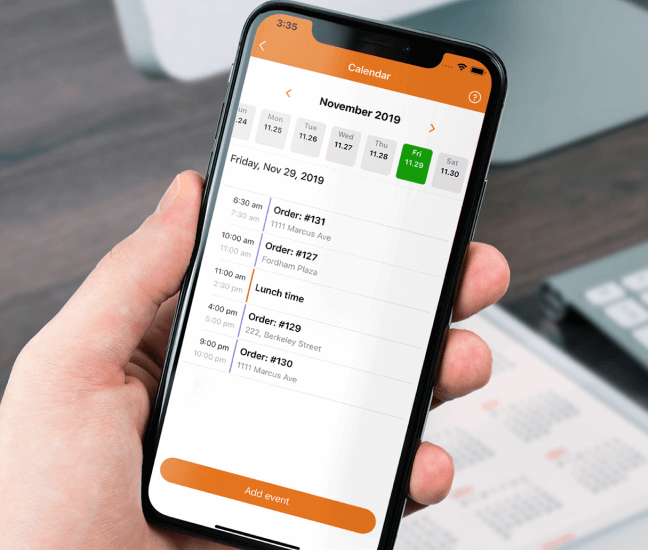 An Uber-like Service to Hire a Professional Chef
Connects users with professional chefs to order their services
Uber-like service model
Secure in-app payments via Stripe
In-app rates calculator for orders
Integration of Instacart, a third-party grocery retail service
In-app chats via an Applozic service
Available on iOS and Android devices
Get the Most Out of a Project Built with the Right Technologies
Extensive Java and .NET expertise to deliver robust software
We always choose highly relevant tech stack tailored well for each software project and business needs of our clients to achieve high-end performance and smooth launch on various platforms. We often apply Java and .NET as the most efficient ones, but we can also combine different technologies to get the most out from every solution we deliver.
As we focus our core expertise on delivering reliable custom software based on Java and .NET programming languages, we can name the following benefits of these technologies:
Broad options for optimizing the infrastructure made with these frameworks and technologies.
High-end reliability of ready-made applications.
Object-oriented approach that allows to create modular programs and reusable code elements.
Platform-independency and support of wide-range applications.
Extensive scaling options.
Cost-efficiency.
Top-range app performance.
Smooth integration with third-party services.
Mbicycle's leaders initially convened with our leaders to come up with the scope of work for the project's goals. Then, those leaders assigned a project manager on Mbicycle's side and another project manager on our end. After that, we executed the goals and created the software that we needed.

Pranam Lipinski
Door of Clubs, ex-CEO
Door of Clubs
Door of Clubs allows student clubs to promote themselves, get financial aid from corporate sponsors, and help their members discover job opportunities from partner employers.
Types of Custom Software Development We Deliver
For more than 5 years, our experts have worked with various programming tools, technologies, and frameworks. Today we provide the highest level of qualifications and apply the world's best practices along with the right SDLC methodologies for software solutions. Our experts also deliver robust custom software development services for cutting-edge devices. Please check our Portfolio to learn more about the solutions we've delivered to date.

Web Systems & Apps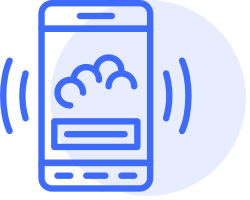 Mobile Apps
Cloud Systems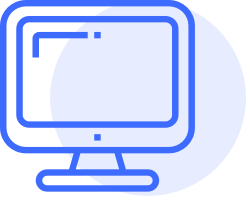 Desktop Apps
Full-cycle Custom Software Applications Development
With our tried and true Agile-based development workflow, you'll get a superior software solution well-tested at every stage.
Discovery / research
Business analysis
Documentation
Architecture
UX and UI design
Front-end development
Back-end development
QA testing
Maintenance and optimization
We can also adjust this development process for your needs in case you, for example, already have a made-up technical requirements document (TRD). Our Business Analysts will carefully study your TRD and assess all the risks of the project, provide options for its improvement and optimization, as well as draw up ready-made technical documentation for custom software applications development services.
Benefits of Custom Software Development with Mbicycle
In-depth Discovery Phase and Business Intelligence
Launching a project, we always conduct a discovery phase with our clients to learn their particular business needs, get a deep understanding of goals and challenges and create the right TRD. Our business intelligence experts go over the ideas defined during a discovery phase and choose the most appropriate team, programming tools, and development model.
End-to-end Digital Transformation at Scale
We build an elaborate ecosystem to speed up the digital transformation of your services and introduce them to a new audience. Such on-demand and IoT-based businesses as food delivery, transport logistics, ride-sharing, sports analytics, delivery management, and others have already scaled up due to our strong expertise and a budget-friendly approach.
Competent Risk Management
Delivering custom software, we faced various issues and bugs, so today we've learned to identify and eliminate all bottlenecks at the stage of development and testing. Our ready-made custom software solutions are always robust and well-adjusted.
Full-cover Development from Launch to Maintenance
Our clients also have no issues with implementing their ready-made solutions and bringing them to market, as we ensure its publication in the appropriate app stores and seamless integration with the existing environments and systems during the post-deployment period.
What does custom software development mean?

Custom software development is the process of creating programming products tailored well for specific user groups, business needs, domains, and platforms. Thus, compared to other types of development, creating custom software is focused on fulfilling narrow tasks and requirements.

What are the examples of custom software?

There are several examples of custom software on today's market, including:

Customer relationship management
Business process automation systems
Content management systems (CMS)
Software for automated invoicing
Company- or customer-oriented web portals
E-commerce software
Bug tracking applications

What are the 3 main types of software?

There are usually three main types of software: system software, application software, and programming language software. Each of these types has its specific features and runs on different platforms.

How do I sell custom software development?

Find and engage clients who have the issues your custom software may solve
Build your offer and approach based on a specific client and industry
Start from the ideas and requirements of your potential customer, not your own
Always consider a Customer Lifetime Value (CLV)
Realistically assess your company's capabilities to meet the needs of a custom software project

What is custom software with examples?

Custom software development means making and implementing a software product well-tailored and set up for the needs of a single enterprise or company. For example, we developed a delivery management system for a huge Eurasian retailer, and it would be used only by that company and its departments to organize inner business processes.