Sports Team Management Software Development Company
We develop custom software for sports team management as the key tool to improve communication within these groups.
Sports Team Management App Development
Partnering with sports team management app developers from Mbicycle, you can create social, analytical, and management features with instant access to your services via mobile devices. For instance, our apps allow athletes or coaches to share team statistics, upload media content, check & update an event calendar and set timely notifications on the go.
Mbicycle has developed a wide range of sports management apps, including:

Sports team management apps

Basketball team management apps

Online sports (eSports) team management apps

Applications for sports clubs & leagues

Sports league management software

Sports tournaments apps
Take a look at a few sports software solutions developed by Mbicycle's experts: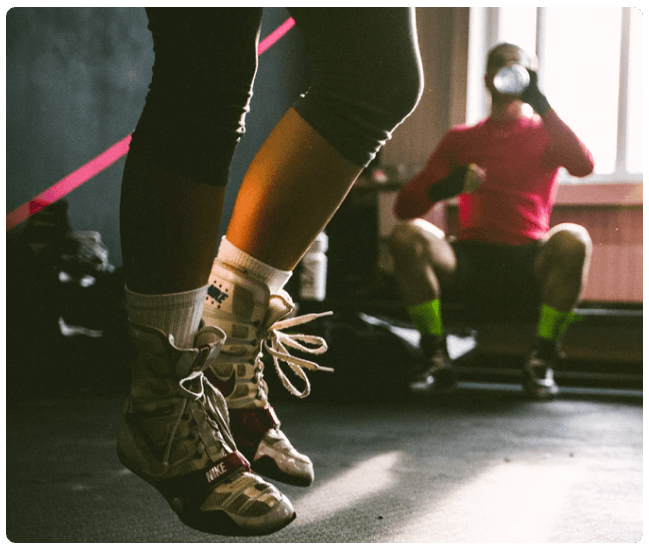 Community App for Sports Clubs
An online space for the members of different sports institutions, such as fitness centers, gyms, and professional sports clubs.
Facilitates communication between sports clubs and athletes.
Built-in tools for networking and sharing members' activities.
Provides updates on the clubs' activities via the newsfeed section.
Fits great for yachting, football, basketball, fitness, bodybuilding, and other sports clubs, providing convenient and robust ways for interaction within each club.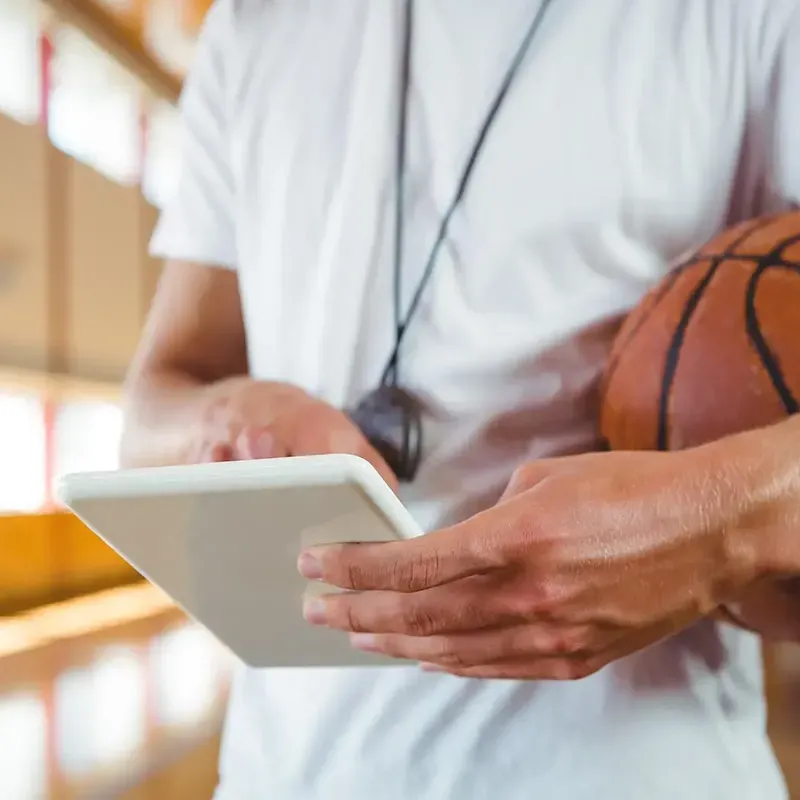 Basketball Team Management App for Tablets
Simplifying administrative tasks for a basketball team's coaches and managers.
Planning an entire basketball season with scheduled games & events.
Tracking basketball players' attendance at games, tournaments, or workouts in real-time.
Creating team lineups.
In-app chat for instant communication between coaches, players, and managers.
Collecting and analyzing players' statistics of every game and practice, including points, rebounds, blocks, steals, assists, and other parameters.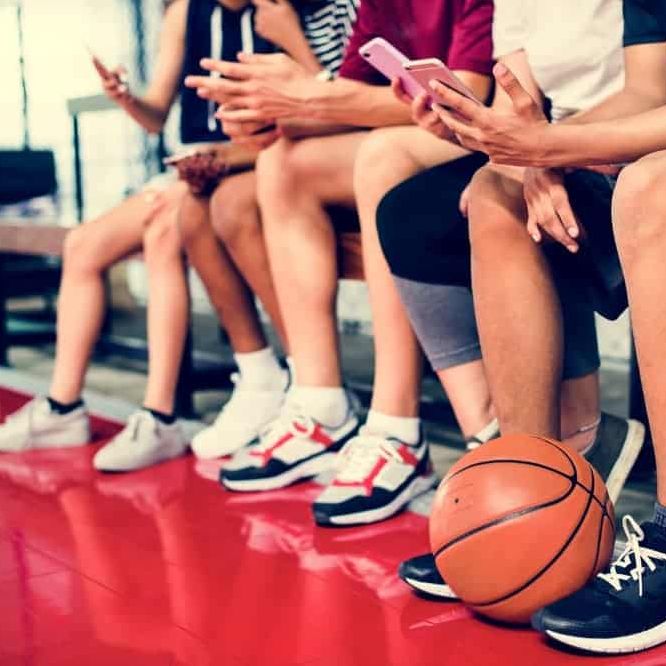 Youth Sports Team Management App
Keeping athletes, coaches, family members, and team managers up-to-date and connected via free live chats, news feeds, and in-app notifications.
Providing real-time scores and posting results of games and leagues for team followers.
Combining events for multiple teams on one convenient calendar providing a quick glance of the entire week, which is useful for families with multiple athletes, and league administrators.
Notifying parents and athletes automatically when an event on the team calendar is added, canceled, or changed.
Adding a practice, game, or meeting with the ability to invite an entire group of specific athletes at once.
Common Features of Sports Team Management Software Development
We provide custom online sports team management software with the following features to meet our clients' needs:
Integration between wearable devices and management software
Integration with wearable devices, such as heart-rate & glucose monitors, sensors in sports gear & equipment, activity trackers, etc. Conversely, we can integrate any wearable device into your team management software. Implementing this feature as a part of
IoT app development
helps your software communicate with various wearable hardware gathering specific data, sending remote notifications, and expanding overall user engagement methods.
Integration software with third-party payment and engagement solutions
A set of ad hoc features that is efficient in cases when it's important to deliver your audience some narrow-focused services for specific sports or business types. This feature set may include a subscription system with a built-in payment service, a single screen with advanced analytics, or an interactive playground view map with 3D AR-based elements.
Setting up analytics tools and systems for measuring data in convenient way
A simple, straightforward, and detailed set of tools, graphics & charts for displaying up-to-date statistics. With this feature, team management reduces the problem of inaccurate or incorrectly displayed data on a number of sports indicators, health parameters, and other crucial characteristics.
Thanks to Mbicycle's development prowess, we were rewarded with a functional and exquisite mobile app. The app's got a five-star rating and its download volume has increased significantly. The communication, response time, and quality of work have been impressive throughout the workflow.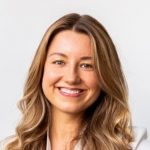 Esmeralda Karlsone
CEO & Co-Founder at Chefly
Chefly
A marketplace-based platform for mobile and web devices with the idea of bringing together customers and professional chefs to cook restaurant-quality food at customers' homes. The solution is easy-to-scale and can be distributed according to the White Label model.
Mbicycle's leaders initially convened with our leaders to come up with the scope of work for the project's goals. Then, those leaders assigned a project manager on Mbicycle's side and another project manager on our end. After that, we executed the goals and created the software that we needed.

Pranam Lipinski
Door of Clubs, ex-CEO
Door of Clubs
Door of Clubs allows student clubs to promote themselves, get financial aid from corporate sponsors, and help their members discover job opportunities from partner employers.
Sports Team Management App Development Services
Managing a sports team usually involves a variety of tasks from engaging participants to planning their activities. Our sports software development services build on every feature that is needed to run, support, and maintain such.
We also help with migrating sports team management software to the Cloud for improving overall performance and best utilizing our clients' resources.
Common Questions About the Embedded Systems Software
What is embedded systems software?

Embedded systems software is a specialized software tool in embedded devices that facilitates the functioning of these devices. Embedded software is able to manage various hardware devices and systems. Moreover, these software types don't require user input and can run independently on predefined parameters.

What is the best language for embedded systems development?

We can name the following top embedded systems development languages:

C, which is still quite relevant and also very popular in embedded systems programming
C++
Java
Python
Rust
Ada
Lua
C#

What is an example of an embedded system?

As a few examples of embedded systems, we can name smartphones, interactive digital screens, health monitors, automotive electronics, video game consoles, smart clothes, and others. Household electronics, such as microwave ovens, or washing machines include embedded systems to improve their functionality for end-users.

What is the role of an embedded software developer?

Usually, the embedded software developer's responsibilities include creating and implementing software for embedded devices and systems; coding, testing, and debugging system software; analyzing and assuring efficiency and the stable work of embedded systems.

What are the primary types of embedded systems?

Generally, embedded systems can be classified into four major categories based on their performance and functional requirements, as follows:

Real-time Embedded Systems
Standalone Embedded Systems
Networked Embedded Systems
Mobile Embedded Systems