IoT Software Development Services
We cover IoT-focused software development for consumer and enterprise purposes with the latest and most advanced technologies.

Contact us for smart and powerful software based on the Internet of Things technology.
Dedicated IoT Software Engineering Teams with Relevant Expertise
For more than 5 years, our IoT application development team has helped startups and SMEs assure inside and outside navigation for large corporate buildings, set marketing analytics for retail stores, organize food delivery involving professional chefs, gather and display real-time sports data for basketball players, teams, and coaches. During this process, our IoT software development specialists always strive to embed the latest and most powerful technologies in our software solutions and provide our clients with the most qualified dedicated teams with relevant skills and expertise.
Our experts cover IoT-based app development, data analytics, software maintenance, and other related services for Healthcare & Medicine, Sports & Wellness, Transportation & Logistics, Retail, and other business domains, as follows:

Consumer behavior analytics and marketing

Wearables

NFC and RFID tags and scanners

Health tracking monitors

Indoor and outdoor navigation and wayfinding apps

Autonomous and self-driving vehicles management

Digital information panels and screens

Smart locks
Take a look at a few IoT based software and apps developed by Mbicycle's experts: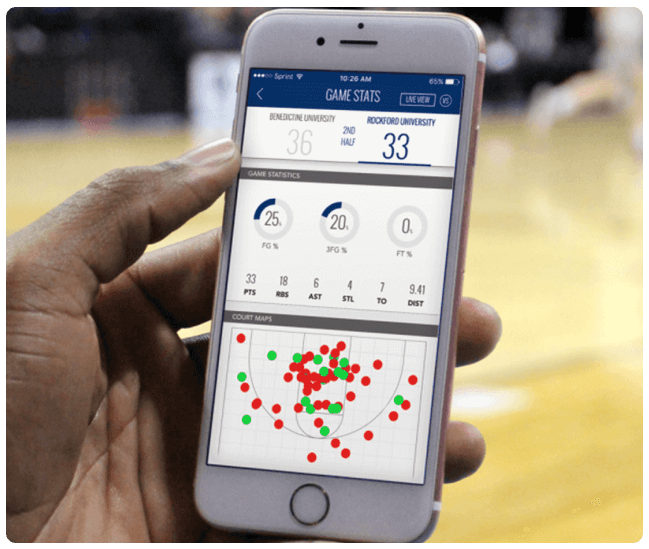 BLE-based Solution to Gather Real-time Sports Data
Works on Bluetooth Low Energy technology.
Gathers and stores real-time statistics on various parameters.
Provides a well-adjusted ecosystem based on the IoT Beacons.
Displays zone maps and shot charts in 3D.
Lets users customize media files right in the app.
Offers various comparison options for every player, team, and game.
Shows AR-based elements to follow the game progress on any surface.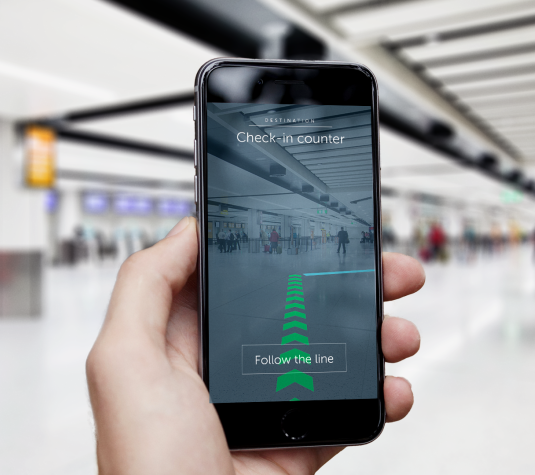 Indoor and Outdoor Navigation Tool
Hardware-agnostic indoor positioning.
Interactive mapping using Google Maps.
Easy access via mobile and web platforms, as well as digital displays.
Multi-building and multi-floor navigation solution.
The solution facilitates checking available conference rooms, business halls, and other office spaces to find and book them remotely.
Location sharing feature.
Seamless transition from outdoor to indoor wayfinding.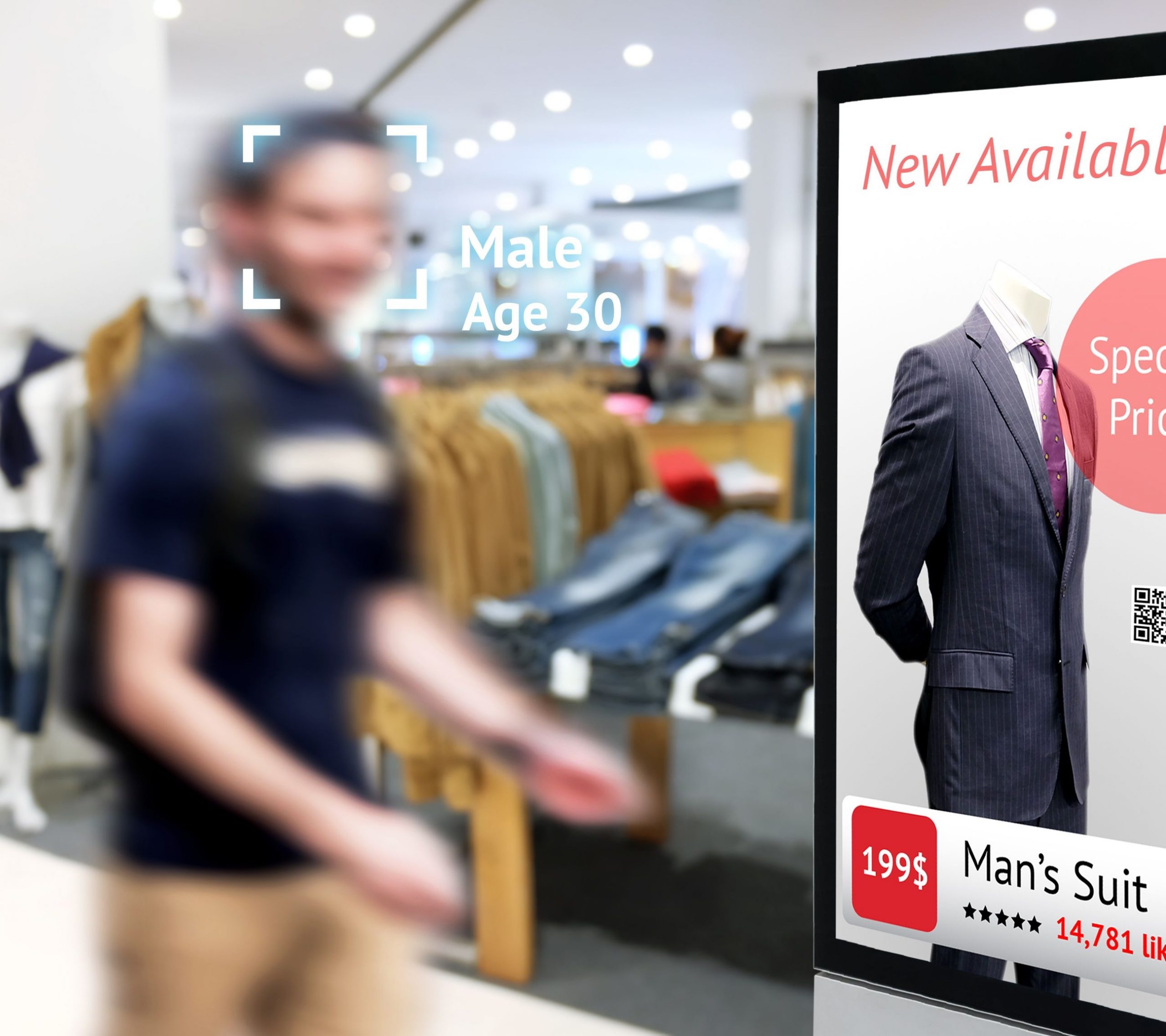 Customers Movement Analytics Tool for Retail
Gathers data via Bluetooth Low Energy beacons.
Tracks customers movements and other related parameters.
Analyzes collected data through a full-fledged web operating platform.
Shows bottlenecks and pain points of the current retail outlets' organization schemes.
Helps retailers organize their sales points more efficiently.
Provides real-time access for administrators both from mobile and web devices.
Offers wide opportunities to scale this solution for stadiums, airports, and other facilities.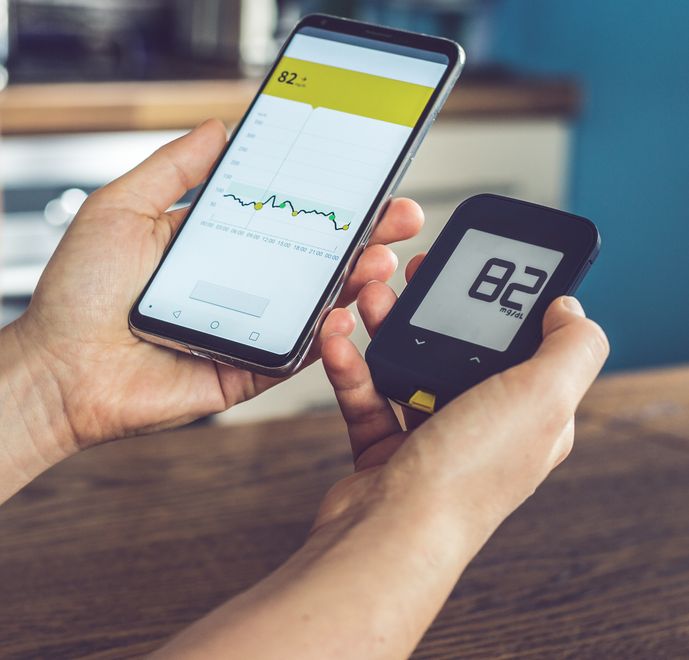 Health Tracking & Emergency Help Solution for Elderly
24/7 health monitoring and control.
Pre-designed wearables to gather data on various health parameters.
Quick access to medical experts' consultation in various emergency situations via mobile app.
Machine learning algorithms to assure reliable and precise issues identification.
Real-time location tracker via GPS.
Video online calls.
Easy-to-access emergency button.
Embedding IoT-made Software into Running Systems
If you plan to launch a brand-new product or just upscale your current IoT solution, our experts are able to create an MVP, analyze your current ecosystem to improve it, and provide other Internet of Things software development services with the highest level of technical skills and qualifications to run and support your product.
Due to our previous successful experience, we are ready to prototype and integrate smart devices into your current infrastructure, build and launch an IoT ecosystem based on your software services, assure real-time data gathering from your pre-installed sensors or NFC-tags, maintain and migrate your services to the Cloud, and perform data analytics on mobile and web devices remotely.
Thanks to Mbicycle's development prowess, we were rewarded with a functional and exquisite mobile app. The app's got a five-star rating and its download volume has increased significantly. The communication, response time, and quality of work have been impressive throughout the workflow.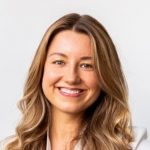 Esmeralda Karlsone
CEO & Co-Founder at Chefly
Chefly
A marketplace-based platform for mobile and web devices with the idea of bringing together customers and professional chefs to cook restaurant-quality food at customers' homes. The solution is easy-to-scale and can be distributed according to the White Label model.
Mbicycle's leaders initially convened with our leaders to come up with the scope of work for the project's goals. Then, those leaders assigned a project manager on Mbicycle's side and another project manager on our end. After that, we executed the goals and created the software that we needed.

Pranam Lipinski
Door of Clubs, ex-CEO
Door of Clubs
Door of Clubs allows student clubs to promote themselves, get financial aid from corporate sponsors, and help their members discover job opportunities from partner employers.
Designing Hardware Prototypes
To build a full-fledged IoT system you'll need specific software and hardware providers. We can resolve both of these tasks on a turnkey basis as we have worked with world-class affiliates in prototyping and manufacturing IoT-running hardware for our previous solutions, including sports apps gathering real-time statistics about basketball games, indoor and outdoor navigation apps, and other similar projects.
Prototyping smart devices, such as RFID, Beacons, NFC-tags, and developing specific software for them as a complex service helps our clients get well-designed IoT-based systems and provide their customers with custom solutions.
Common Questions About the IoT Software Field
What does an IoT developer do?

An IoT developer works on creating software for IoT-based ecosystems operating various connected sensors and devices. The main focus for an IoT developer is on mastering AirTags, Beacons, NFC-tags, wearables, and other devices connected via Wi-Fi or Bluetooth Low Energy technologies.

What skills are required for IoT?

The main skills required for IoT development include mastering JavaScript, Python, Node.js, as well as expertise in Big Data, Cloud Computing, Machine learning, Artificial Intelligence, and GPS systems.

How does IoT influence mobile app development?

Running IoT-based software on mobile devices provides users with a variety of handy features, including managing their smart home systems, tracking health and activity parameters, analyzing customer behavior and marketing parameters in retail and other related fields, and more.

Which programming language is used in IoT?

The most popular programming languages in IoT development are C and C++ due to their fine-grained memory management and low runtime overhead. Python is also widely used to develop IoT-focused solutions.

What are the most requested directions in IoT development?

The most popular IoT-based apps often include software solutions for smart homes, autonomous and self-driving vehicles, indoor/outdoor navigation, retail stores analytics, medical health trackers, wearable activity monitors, and others.