6 Must Features Your Users Want to Get from Wearable Fitness Apps
October 01, 2022
These days, wearable electronics significantly impact the sports, wellness, and healthcare industries. Smartwatches, activity trackers, and fitness bands are portable yet functional. People use them to stay fit and healthy, whether running, training, swimming, or other activities.
Why Do Wearables Have Such an Impact Today?
First, let's figure out what wearable electronics is. In simple terms, these small devices are worn on body parts or clothing items and connected to smartphones or tablets. These wearable devices usually gather real-time data on a variety of metrics and transmit it to the user's device via Wi-Fi or Bluetooth network technologies. The main purposes of collecting such data are to monitor and analyze the physiological parameters, track the health state, and increase each user's physical activity.
According to this Technavio report, the sports & fitness app market share is about to increase by $3.50 billion from 2020 to 2025, and at the same time, the market growth rate will accelerate by 15.34% at a CAGR. As a result, huge app markets, such as the App Store and Google Play, have also seen a significant increase in sports and wellness apps that work with wearable electronics. The demand for similar solutions is growing among users properly, too.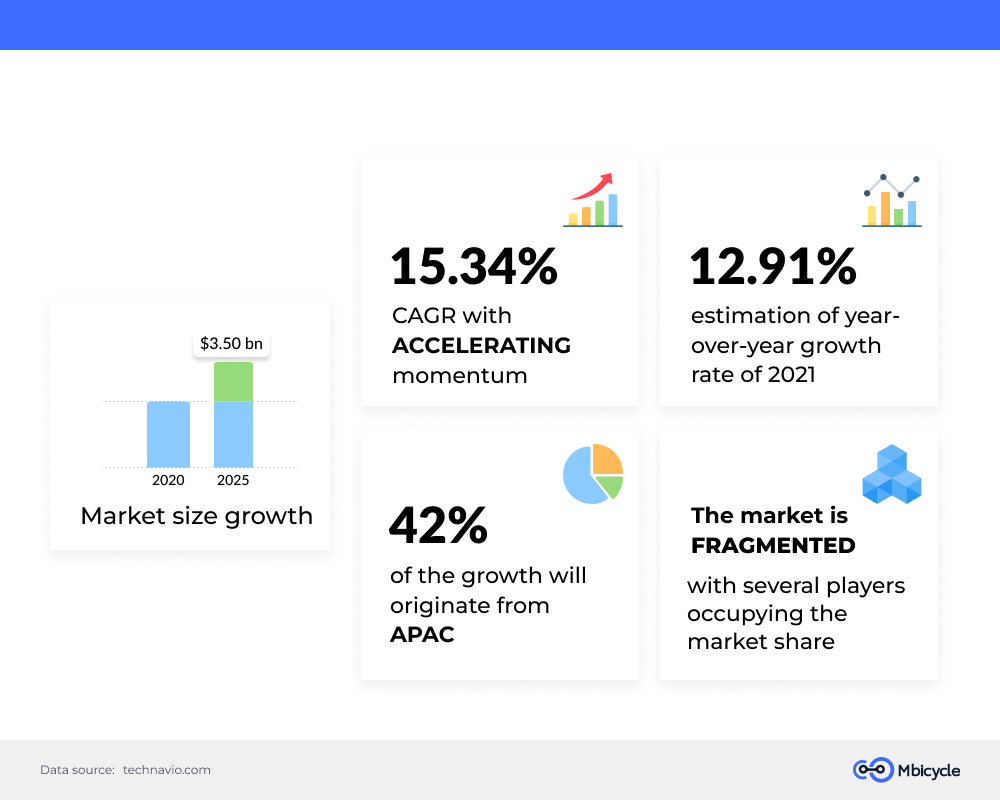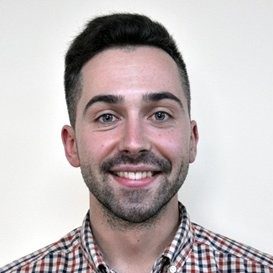 Alexandr Mashkov
Sales Manager
Save your time with our full-fledged R&D department!
Our well-knitted R&D department team will save your time & budget by sharing sports software development insights. We convince that strong field-specific knowledge can guide your project development journey. Are you ready to discuss?
How to Make your Wearable Fitness App Stand Out from the Competition?
The use of wearables to keep fit is just one of the good reasons for their popularity and the large number of applications to work with them. While most devices come with native apps pre-installed, you may also bring your software to market with extended functionality by collaborating with a professional provider of wearables app development services.
Experts from our company have tested several fitness apps for smartwatches and smart bands of different brands, including Apple, Fitbit, Samsung, Garmin, and a few others. We've analyzed a list of useful features of these apps and identified the number of missing settings that can significantly improve the overall user experience. Based on this analysis, we've highlighted features you should include in your fitness application designed to work with wearables.

Types of Wearable Fitness Apps
Before listing the most impact features to equip your future wearable fitness software, let's clarify the major types of such sports and wellness applications that are highly widespread in the market these days. Experts from our outsourcing software development company usually name the following most popular ones:
Workout and personal training apps
Wellness and yoga apps
Diet and nutrition programs
Workout and personal training apps
Such fitness applications include built-in training plans and programs with videos and clarifying comments from well-known trainers and instructors. Typically, the main advantage of such apps is that they are personalized for each user due to individual training plans based on goals and physical parameters, appropriate activities, and the ability to track daily progress.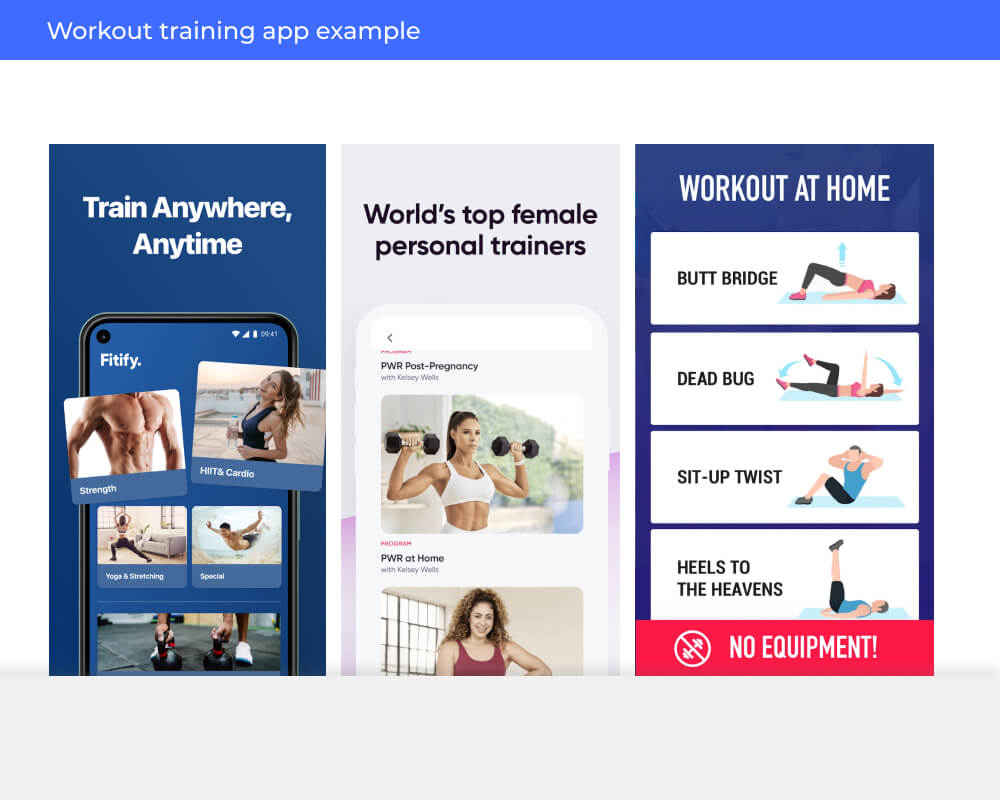 Wellness and yoga apps
This category includes meditation, yoga, and other wellness experience apps. Usually, wellness & yoga apps provide various videos and images with the proper practice, techniques, motivational content, and specific timers. Among other features, wellness apps provide sleep tracking, meditation practices, mindfulness training, etc.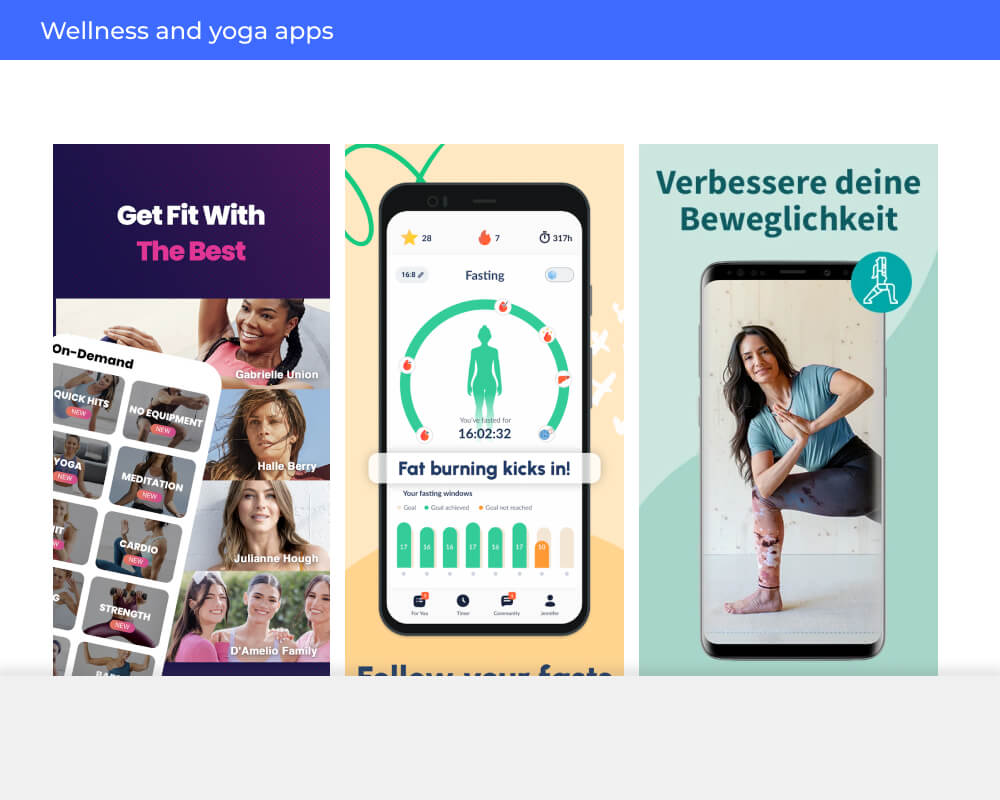 Diet and nutrition programs
Another useful and demanded today type of fitness app is personal diet assistants. These apps help users compile and regularly follow specific diet plans suited well to their physical metrics & daily activities. These apps may also suggest the proper meal and products in line with the personal diet plans.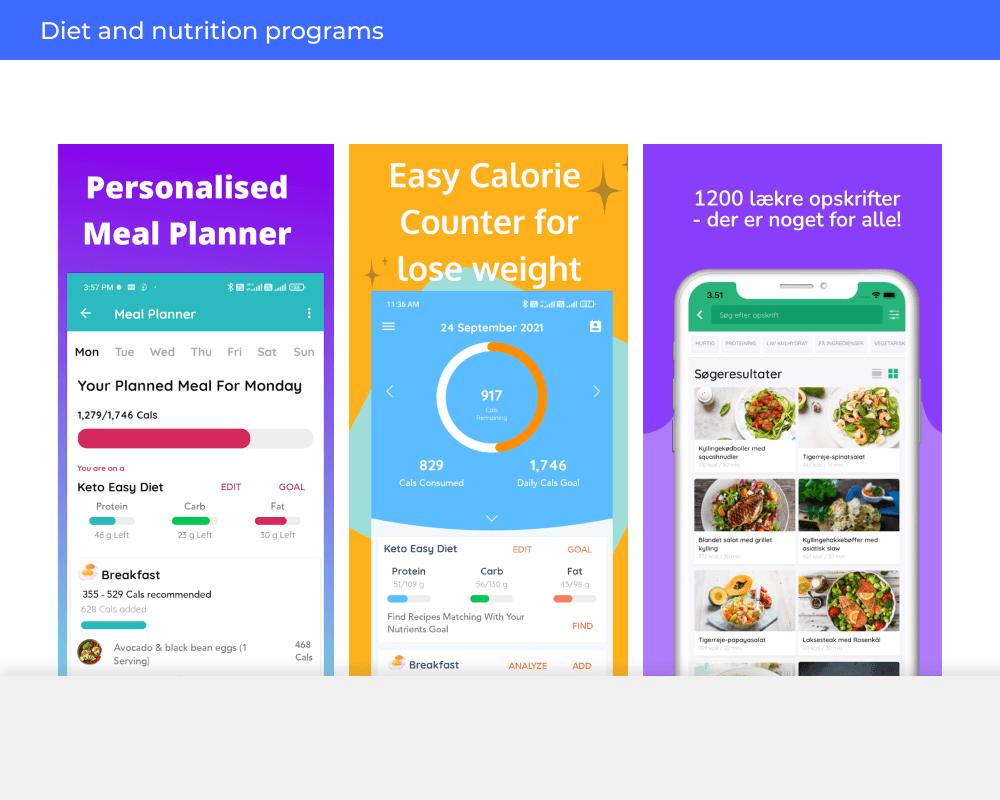 6 Must-Have Features Your Wearable Fitness App Should Offer to the Audience
And so we got to the main question of this article — which features you should include in your wearable application for sports and fitness to cover your potential audience's basic needs. First, there is no need to include all existing features, as this will greatly increase the development cost of your software project. Instead, we recommend that you start an MVP to get feedback from potential users and then start developing a full-fledged fitness application for wearable devices based on them.
Second, both when creating an MVP and certainly when creating a ready-made application, you need to know the list of mandatory features that you should implement in an application to make it high-quality and competitive, namely:
Personalization approach
As wearable sports apps gather and process a lot of data using wearable devices, it is important to correctly enter each user's initial parameters to achieve the most relevant results. Typically, such initial parameters include information about the person's age, sex, weight, height, chronic diseases, and other physical features. Also, an individual approach is necessary when creating specific nutrition plans and training programs to get the most out of such fitness and sports applications.
Statistic metrics & reports
Numbers, indicators, and statistical metrics are part and parcel of any sport. As usual, this is data on the number of approaches, iterations, exercises, calories burned, hours, kilograms, miles, and kilometers walked or driven. Such data is essential for users to track their progress over time in measurable units they can see and visualize. These help them stay motivated and use your wearable sports app to improve those numbers and achieve more.
Built-in tutorials and exercises
Most people install fitness apps and connect them with wearable devices to maintain their physical fitness and activity independently, without going to specialized clubs and gyms. However, often sports amateurs don't know sports programs and exercises that will be effective for them, taking into account their physical parameters and lifestyle. Therefore, it's important to provide your audience with videos and other content tutorials with a set of practices, yoga techniques, nutrition plans, and workouts to perform on their own without special equipment and outside particular institutions.
Push notifications & reminders
When you do sports and fitness on your own, it's important to observe the regularity and try not to miss practices & workouts. However, with today's pace of life, your users may get distracted sometimes and forget about training or dining according to individual plans. In these cases, the strong and elaborated push notifications and reminders system will help your users stick to their plans and train regularly.
Setting goals
The main goals of wearable fitness apps are to help users achieve measurable results from their daily workouts, increase their activity, or set up adequate nutrition and sleep to improve overall well-being. Most apps encourage users to set goals on various parameters to keep them motivated and make it easier to track their progress. This process should be straightforward, and the reward for completing each goal should be rewarding and keep users motivated.
Gamification
To make using sports apps and completing exercises more exciting and effective, developers often implement gamification techniques similar to those found in video games, such as levels, quests, badges, and points. This approach makes users more likely to share such information, tips, and success stories on social networks, eventually contributing to your application's growing popularity.