Flutter App Development Company
Our team builds powerful native-like mobile apps with a single codebase using the Flutter cross-platform framework and adhering to the estimated terms & budget.
Flutter App Development Services by Mbicycle
We help startups and companies of all sizes with creating robust native-like software based on the Flutter cross-platform framework. Following our client requirements carefully, we always take into account the project time frame & budget to offer the following development services:

Flutter mobile app development for iOS and Android

Flutter web development services

Migration web applications to Flutter

Optimize Flutter-based apps

Maintenance & support of Flutter apps

Management of Flutter development teams
Take a look at a few flutter-based apps developed by Mbicycle's experts: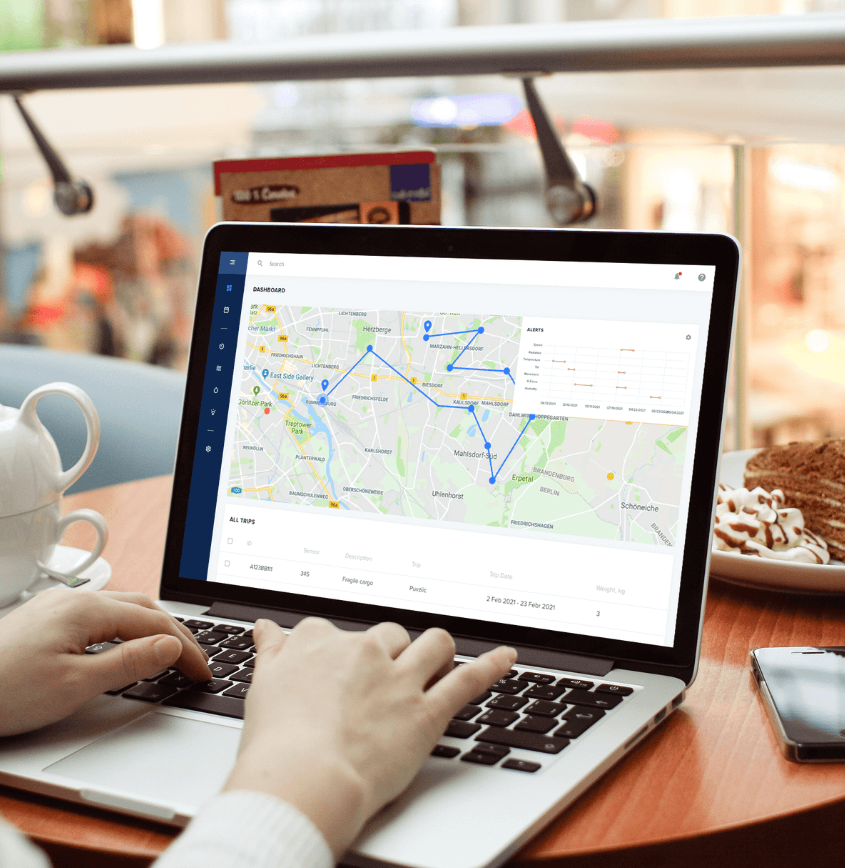 Marketplace solution to find home moving experts
Create and compile your personal moving plan and packing list
Compare moving companies by prices and reviews
Contact a specific moving provider directly & via support service
Add and renew your insurance information
An ability to calculate and pay off a "per item" cost for each moving
Review and update moving plan details in real-time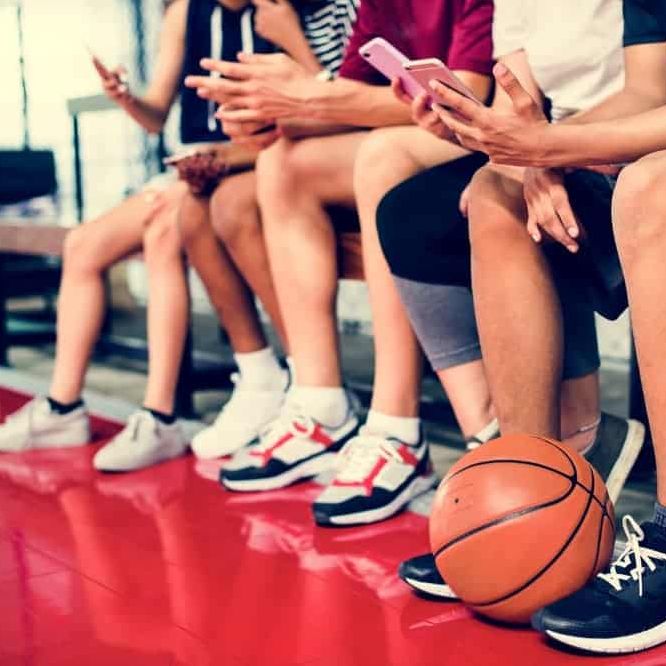 Youth sports team management solution
Manage and adjust team lineups
Send instant messages to the entire team or a particular athlete on-the-go
Make secure and swift payments for various purposes right in the app
Schedule games, workouts, and other events
Set flexible reminders and push notifications
Add and share media files regarding a specific game or event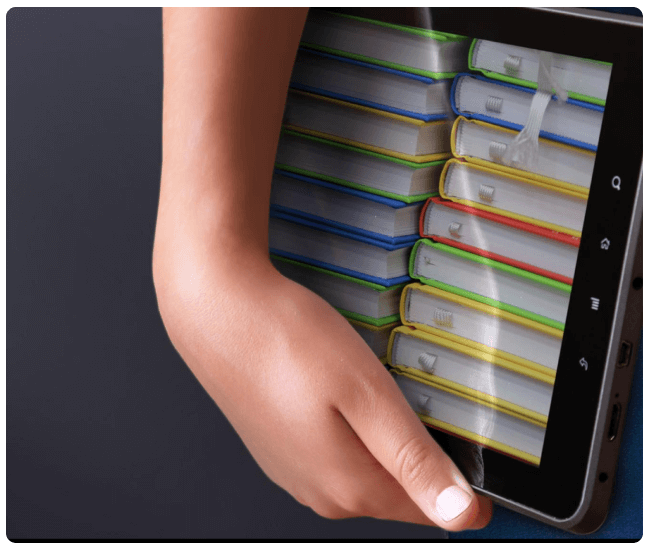 E-learning platform for remote education
The app offers two user roles: Teachers and Students
Teachers can create chat rooms for different student groups united on various parameters
Teachers can assign home tasks to specific students, attach files to them, and review their progress later
Teachers use a built-in calendar to check home assignments, set deadlines, and tick completed tasks
Students have the tab with their personal home tasks, where they can submit it when ready and attach files of various formats
Flutter Mobile Solutions across Domains
We have relevant skills and technical expertise in delivering Flutter-based cross-platform app development services in the following domains:
On-demand Economy
including solutions for food delivery, marketplaces, telehealth, car rental, and other software services.
Sports
including solutions for sports team management, betting, real-time tracking health and performance data, fitness & wellness software.
E-learning
including apps for online tutoring, second-screen and showcase solutions, e-learning platforms, educational clubs & centers.
Thanks to Mbicycle's development prowess, we were rewarded with a functional and exquisite mobile app. The app's got a five-star rating and its download volume has increased significantly. The communication, response time, and quality of work have been impressive throughout the workflow.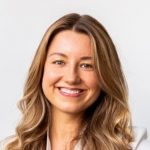 Esmeralda Karlsone
CEO & Co-Founder at Chefly
Chefly
A marketplace-based platform for mobile and web devices with the idea of bringing together customers and professional chefs to cook restaurant-quality food at customers' homes. The solution is easy-to-scale and can be distributed according to the White Label model.
Mbicycle's leaders initially convened with our leaders to come up with the scope of work for the project's goals. Then, those leaders assigned a project manager on Mbicycle's side and another project manager on our end. After that, we executed the goals and created the software that we needed.

Pranam Lipinski
Door of Clubs, ex-CEO
Door of Clubs
Door of Clubs allows student clubs to promote themselves, get financial aid from corporate sponsors, and help their members discover job opportunities from partner employers.
Commonly Used Flutter Tech Stack

Primary Techs

Primary Techs
UI
FlutterMaterial designCupertino Design

Common Libraries and Tools
Android StudioXcodeFlutter PerformanceFlutter InspectorFlutter Outline

Architecture
Clean ArchitectureMVIMVCMVVM

Dependency Injection
get_itkiwidependencies_flutterInheritedWidget 

Testing
Unit testsWidget testsIntegration testsflutter_testflutter_driverflutter_gallery

Data Management
ReduxMobXBLoC / RxProviderRiverpodGetXsetState

Cloud Services
Firebase servicesAmplify Flutter
Benefits of Flutter Mobile App Development
Flutter Android and iOS app development offer the following crucial benefits when compared to native custom software development:
Short time-to-market
Cost efficiency
Optimized performance
Flutter's code is supported by web browsers
Hot Reload feature to see code changes in real-time
Ability to work with the previous versions of iOS and Android
Windows and macOS desktop apps support
Reduced size of written code, development terms, and staff
Comparing Flutter & React Native Technologies
Based on our experience, we made a comparison table with the key specifications of Flutter and React Native app development frameworks to help our clients define the most appropriate tool according to the project needs & requirements.
| | |
| --- | --- |
| Flutter | React Native |
| Flutter is a free, open-source software development kit | React Native is a free, open-source software framework |
| Apps produce heavy load on CPU/GPU | Working with React Native, developers create relatively simplistic and lightweight applications |
| Launched by Google in May 2017 | Launched by Facebook in March 2015 |
| Google, Amazon, Alibaba Group, Groupon, Square, use Flutter in their products | Instagram, Facebook, Uber, Tesla, Discord build and update their applications with React Native |
| Flutter-based apps can be running on wearable and embedded devices, desktops, and vehicle built-in screens | The apps made with React Native can be launched on web and/or mobile platforms only |
| The UI of Flutter-based apps usually requires detailed customization | The development team requires solid skills in JS, React, React Native |
Common Questions About Flutter App Development
What is Flutter app development?

Flutter is an open-source software development kit initially launched by Google and released in May 2017. Developers use Flutter to develop cross-platform applications for Android, iOS, Windows, Linux, macOS, Google Fuchsia, as well as web applications operating a single codebase.

Is Flutter good for app development?

Flutter is an open-source free framework for developers and designers, which is great for developing 2D mobile apps to launch both on iOS and Android platforms. It's also a great tool to deliver interactive apps to run on desktop and web page

What language does Flutter use?

To build apps with Flutter, developers use Google's official programming language, Dart. This language implies asynchronous programming using the Flutter Future class and ensures enhanced app performance and response time.

Is Flutter good for beginners?

In short, yes, Flutter is a very good framework for beginners. As Flutter uses an object-oriented Dart programming language, by learning it, you'll handle the entire Flutter framework quite easily.

Can I use Flutter for web development?

The web platform is quite flexible itself, and the Flutter framework fits great for building web apps like PWAs or SPAs and bringing your current mobile app to the web environment.