Task
Create an app that can provide basketball coaches with real-time players' statistics about their workouts and drills, store it, and helps them to analyze this data.
Strategy
Make an interface that can display and store real-time stats from both wrist and net sensors. The wrist sensor is installed on the player hand for detecting attempts, and the net sensor is installed on the basket for detecting makes. Coaches can get an instant access to this data using their smartphones or tablets.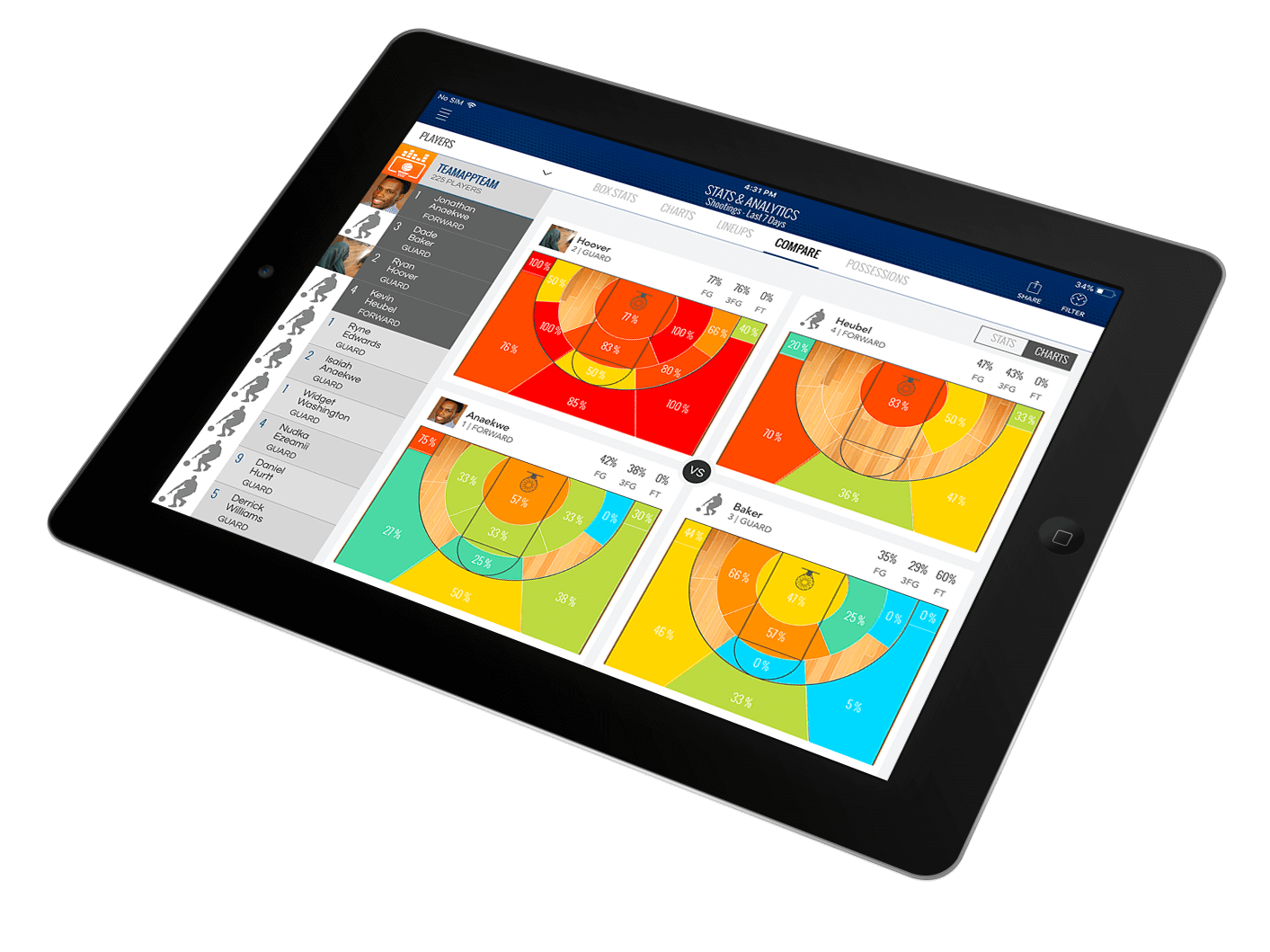 Do You Need A Similar Project?
Get in touch with our experts to discuss you project and get qualified response.
Get in Touch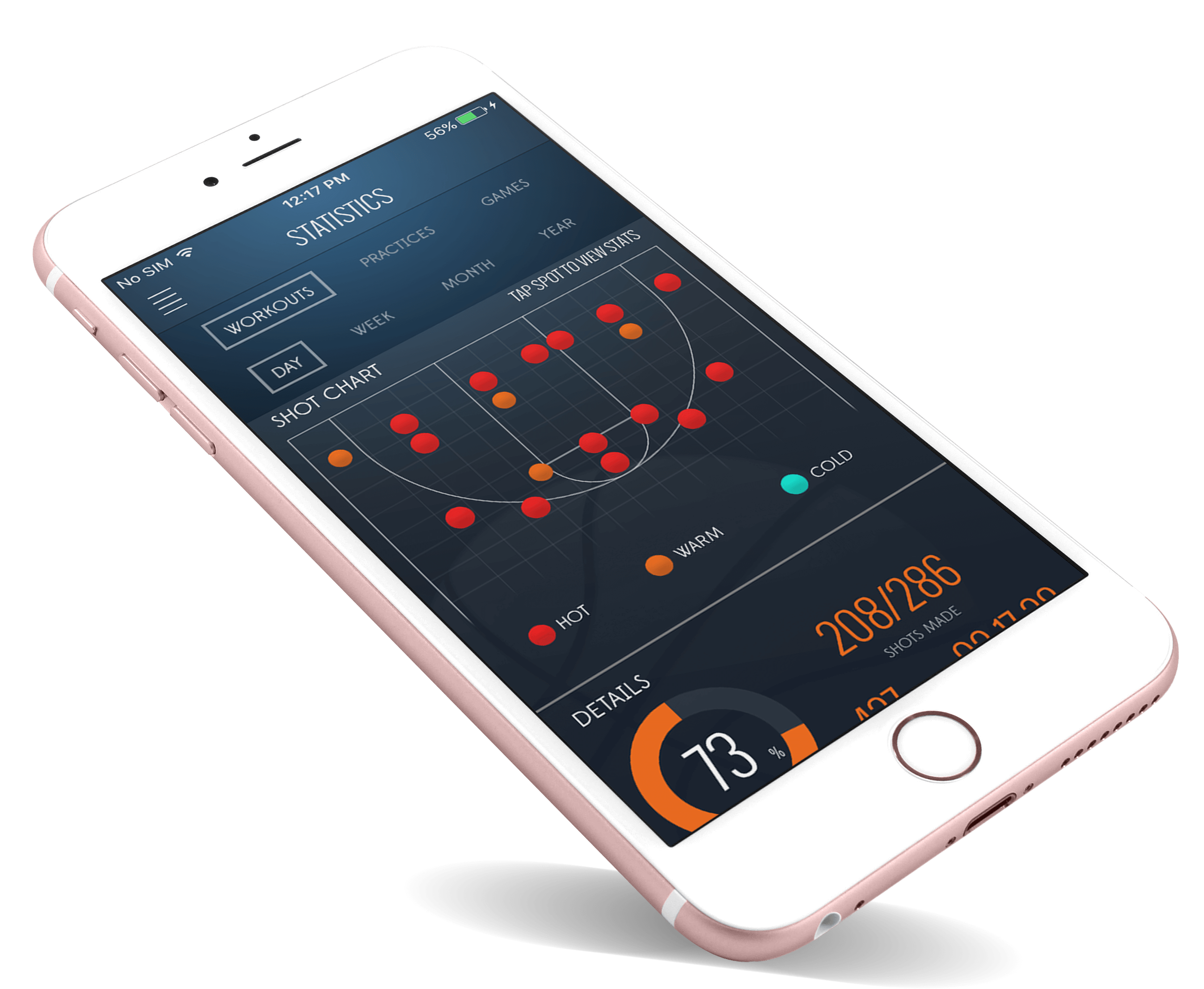 Solution
We've realized Bluetooth Low Energy technology in our app to gather data from both the wrist and the net sensors and organized its displaying in the one clear interface. Using BLE-technology gives coaches an opportunity to track the spots on the court, where players have made their attempts, view shooting percentages, points, and court time of each player remotely.
Technologies we used
For iOS: Web-sockets, iOS SDK, REST API, Cocoa, Social networks API (publishing, crawlers, oAuth), Core Data, Facebook SDK, Linkedin SDK, Google SDK, Core Bluetooth.
For Android: Android SDK, OkHttp, Glide, social, Android Support Library, REST, JSON, custom animations/views.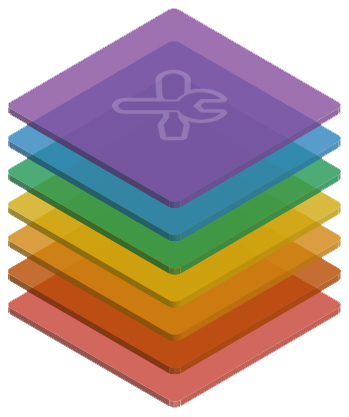 Testimonials
ShotTracker TEAM will revolutionize the game not only because it automates the tracking of detailed player stats, but also because it's an affordable solution for basketball programs at every level.