Task
There is a shooting machine The Gun 10K which function is to provide players with balls to the specific point on the training court. The Сlient requested an app that can operate The Gun 10K and gather all the stats from the workouts.
Strategy
We implemented in our app the player's tracking feature along with the getting real-time statistics. We can track player's positions using the predefined locations programmed in The Gun 10K console. Players and coaches can set different locations, 2PT or 3PT shots, free throws, and then compare these results between players.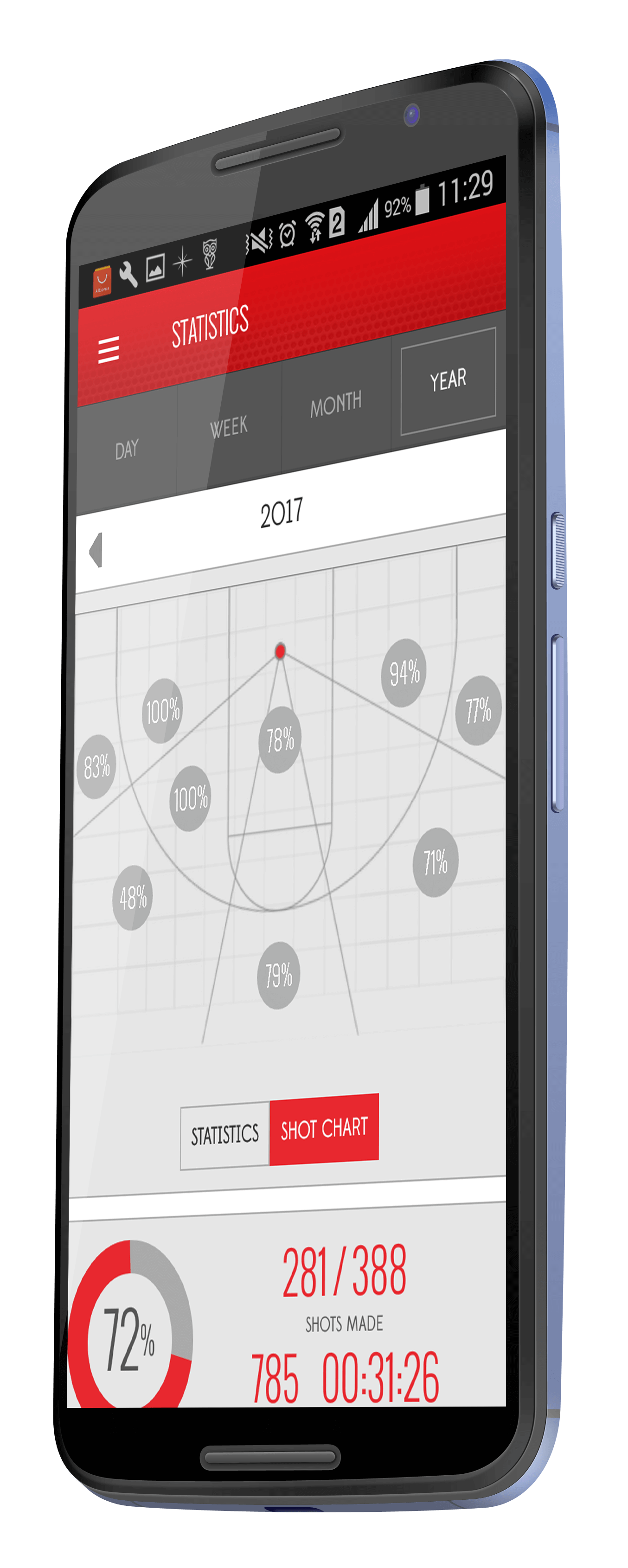 Do You Need A Similar Project?
Get in touch with our experts to discuss your project and get a qualified response.
Get in Touch

Solution
Mobile application for iPhone and iPad, which allows its users to sync the shooting gun with the mobile phone. Therewith they can collect and display data about makes and misses, shooting percentage, distance and speed of the return passes. That may help basketball players to develop their shooting skills and increase their playing technique.
Technologies we used
For iOS: Web-sockets, iOS SDK, REST API, Cocoa, Social networks API (publishing, crawlers, oAuth), Core Data, Facebook SDK, Linkedin SDK, Google SDK, Core Bluetooth.
For Android: Android SDK, OkHttp, Glide, Android support library, REST, JSON, social, custom animations/views.