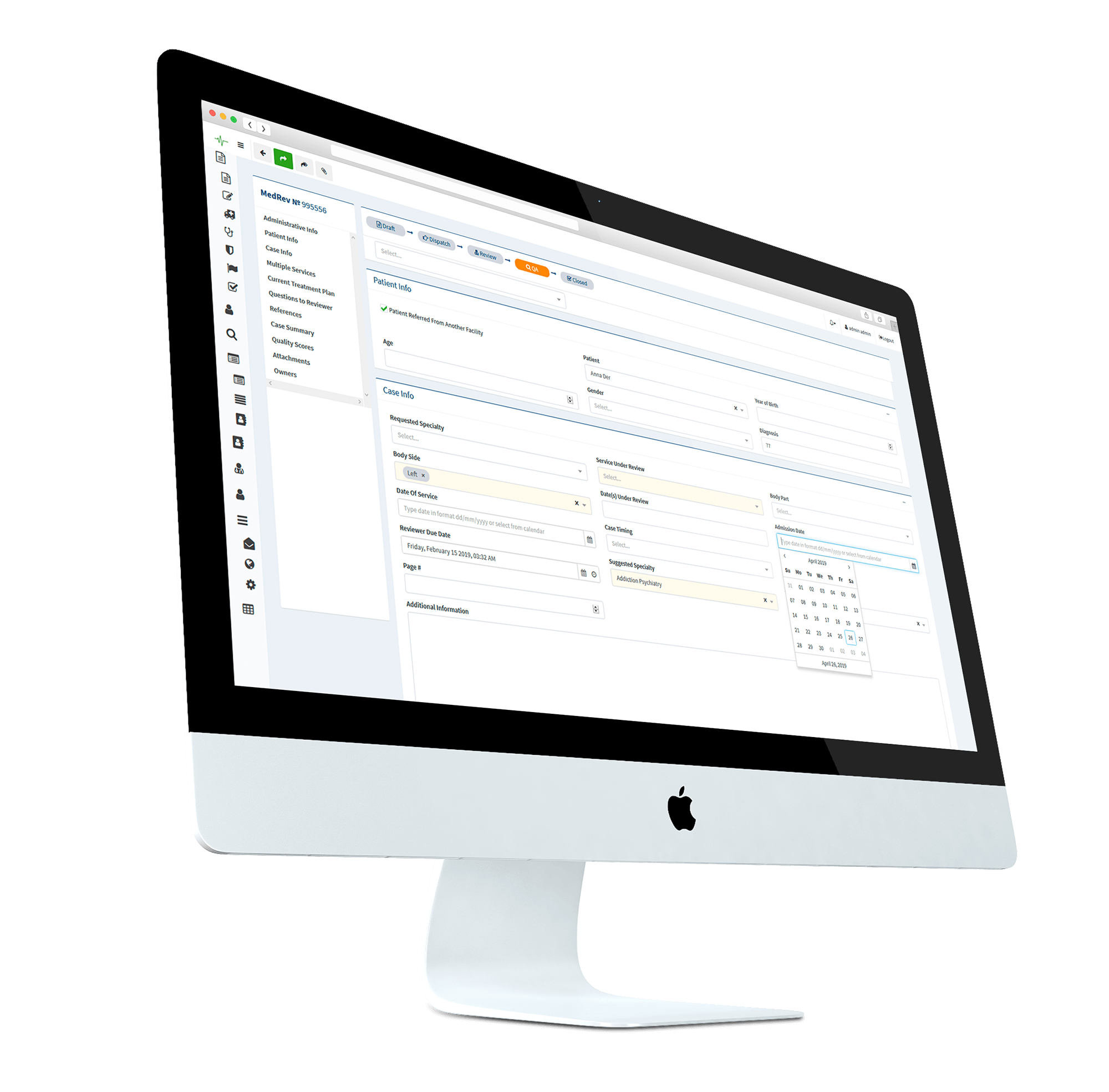 Task
The cost of medical services is pretty high in most countries, so people prefer to buy medical insurance. But the issue is that often medical services differ from the real diagnosis, and insurance companies refuse to offer proper compensation. MedRev project is based on the idea to provide Insurance companies and medical centers with a tool that can help to define how the treatment complies with the real ailment.
Strategy
Our strategy was to organize proper collaboration between insurance companies and medical centers. We developed a web interface where insurance agents can describe his client's case and send it to a medical center for review. Each insurance company can set up a structure and an interface of every case in accordance with its specific standards. Moreover, our system makes it possible for one insurance company interacts with several medical centers at once.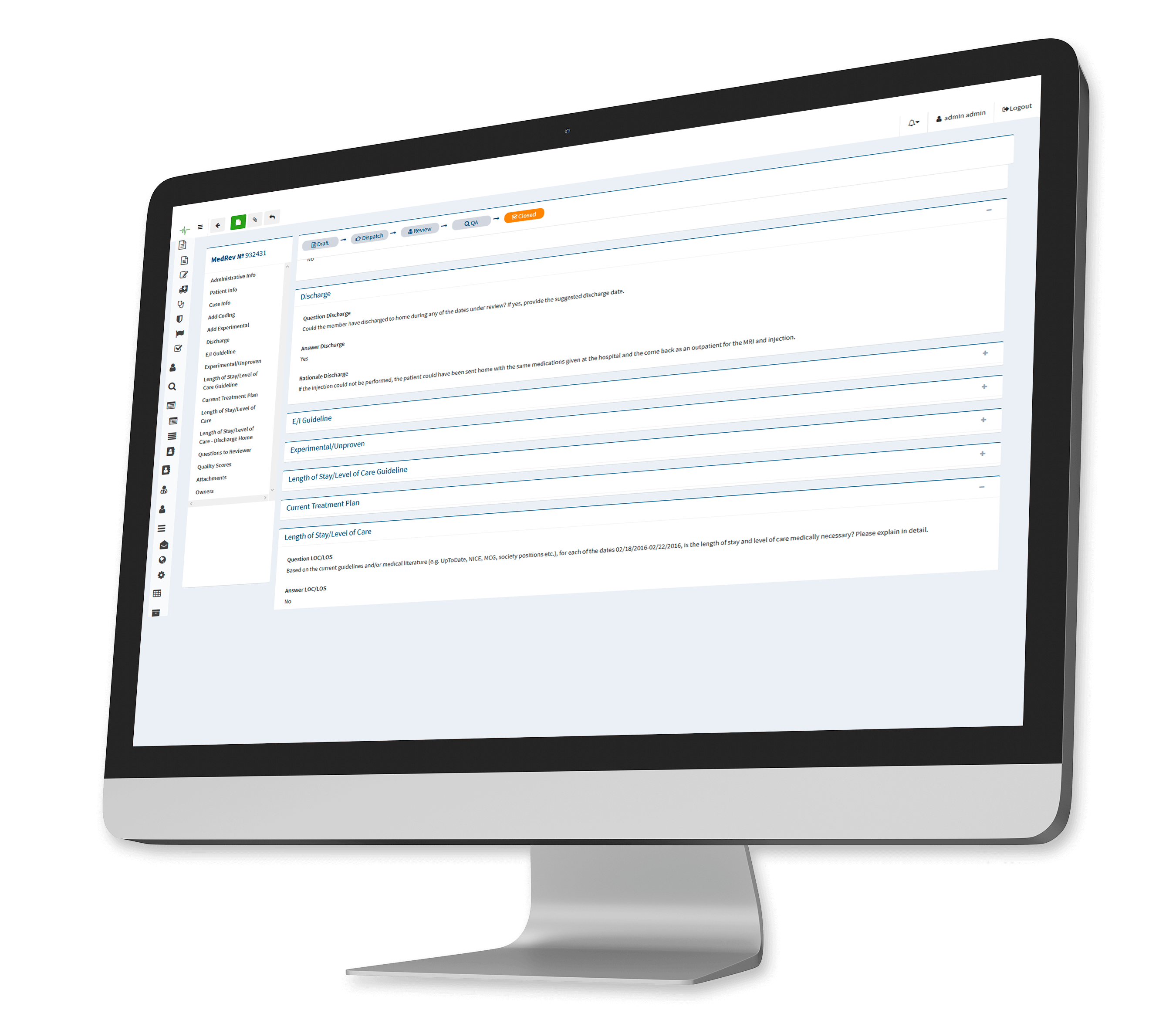 Do You Need A Similar Project?
Get in touch with our experts to discuss your project and get a qualified response.
Get in Touch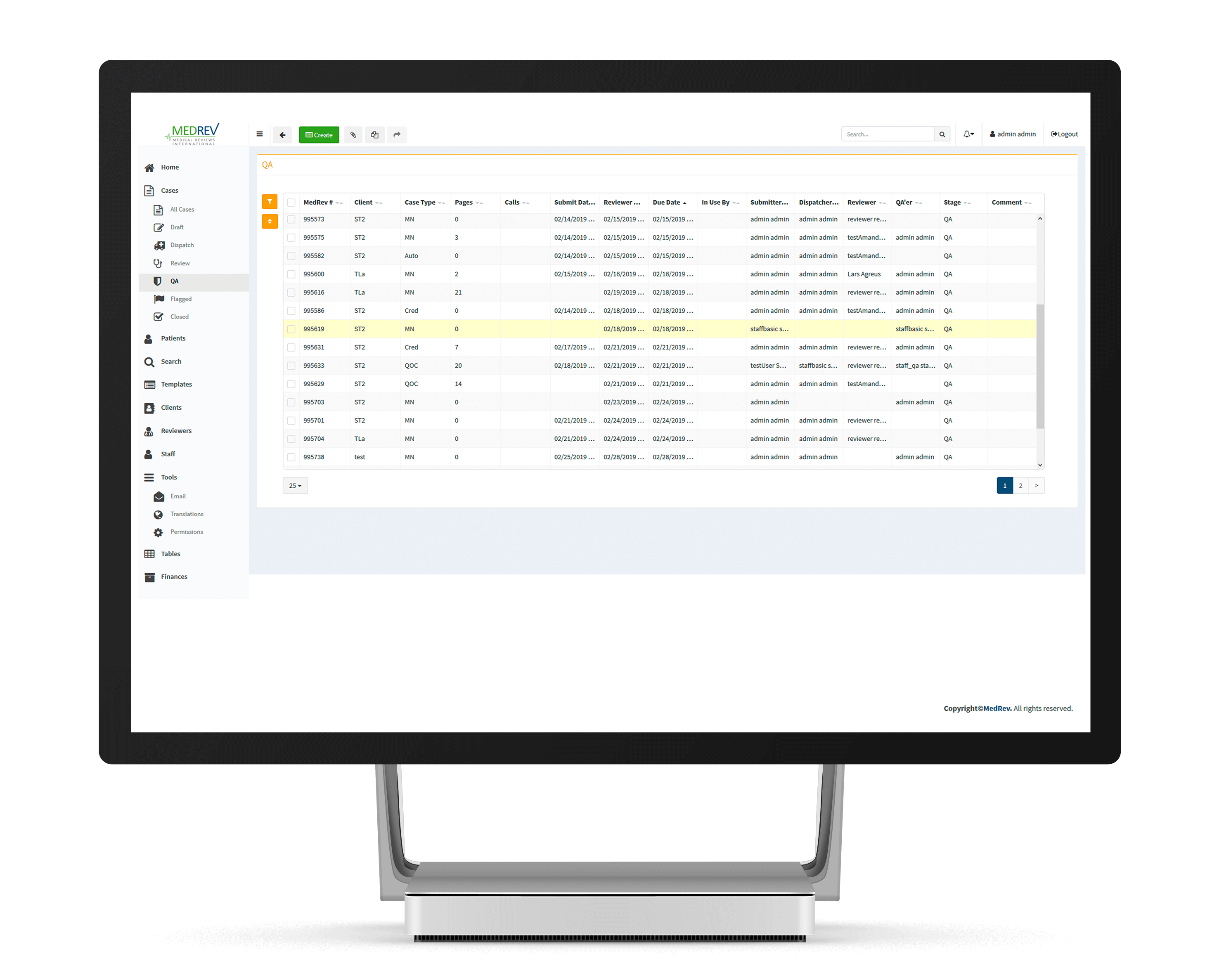 Solution
As a solution, we chose "pay as you go" type for the system. Thus, MedRev service has a variety of options to calculate the proper sum, which insurance company should pay to a medical center. Every clients' case goes through several steps in the system: preparation, choosing a medical specialist, review, quality assurance. All the cases can be review by different experts: insurance agents, medical specialists, financial department specialists, and others. As MedRev service stores a big amount of personal data, we developed it in compliance with all the General Data Protection Regulation (GDPR) requirements.