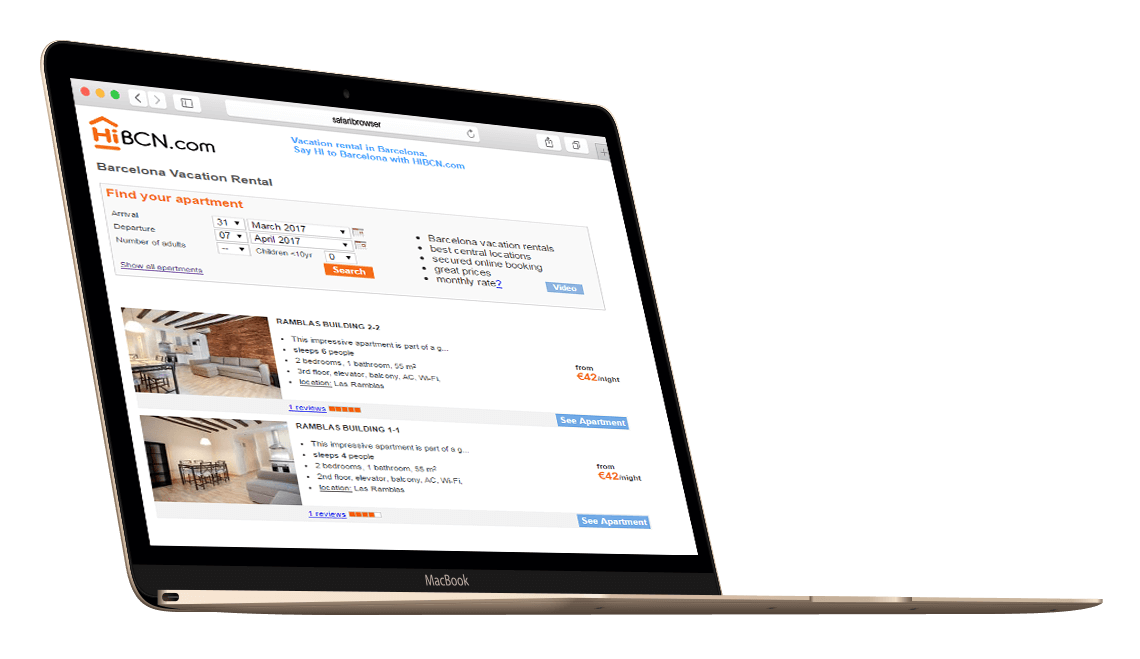 Task
The task was to simplify the search for short term rentals for business people, families, and friends in Barcelona.
Strategy
The use of Python to create a website that offers an apartment for rent in the best tourist spots of Barcelona and is easy to navigate with clear, simple instructions on how to choose and book an apartment.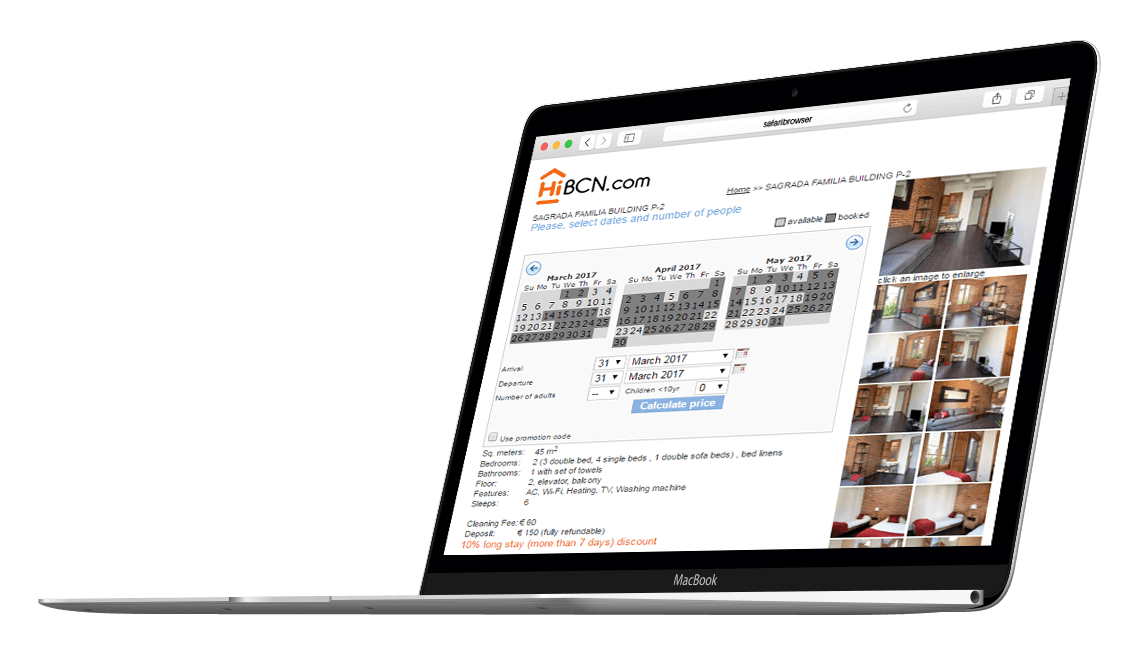 Do You Need A Similar Project?
Get in touch with our experts to discuss your project and get a qualified response.
Get in Touch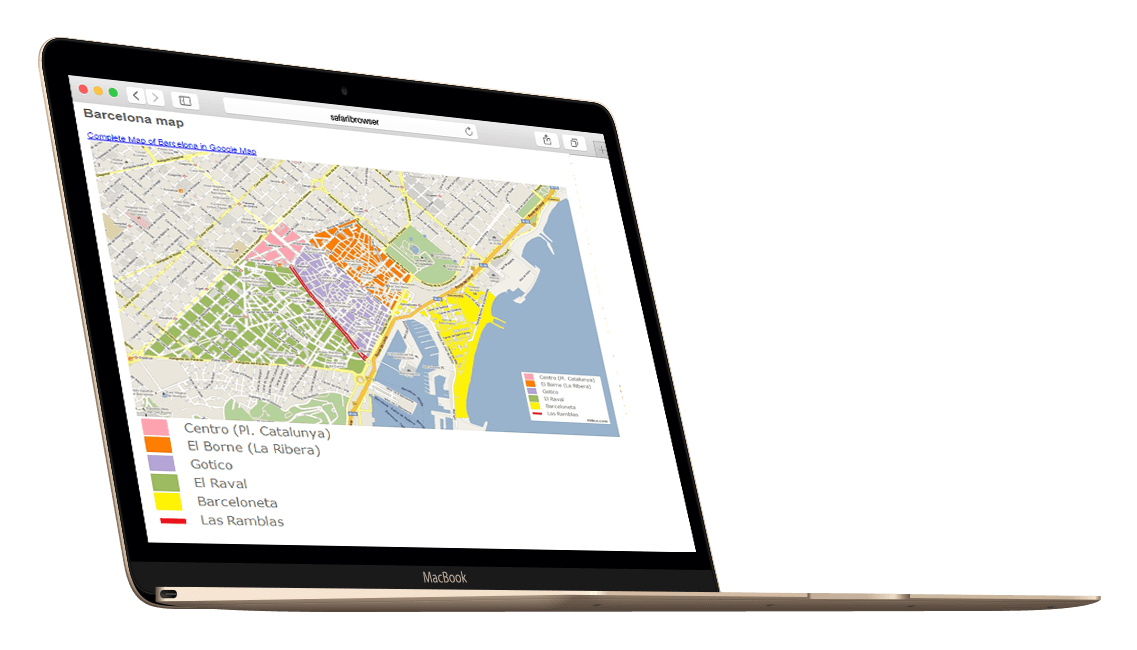 Solution
We developed a website hibcn.com that offers the best selection of comfortable apartments for all budgets in Barcelona for short stays and provides travelers the best value and superior customer experience.