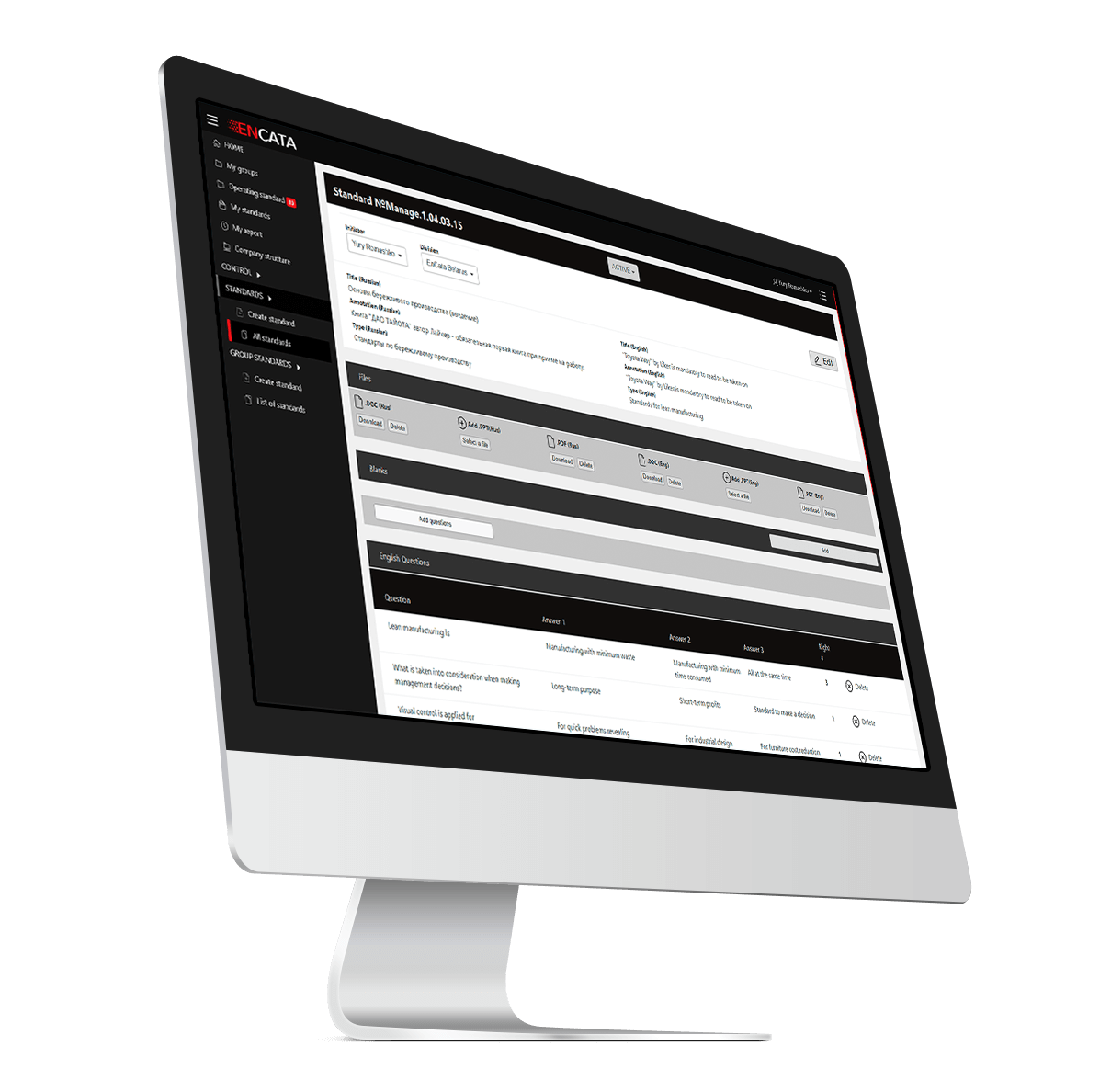 Task
The task for our development team was to organize all the internal management and business processes for EnCata company.
Strategy
We chose the strategy when employees can learn the internal standards of EnCata company using our web service. Later they can pass tests related to responsibilities that are relevant to their positions, check their knowledge about the corporate standards, as well as work with the internal EnCata files.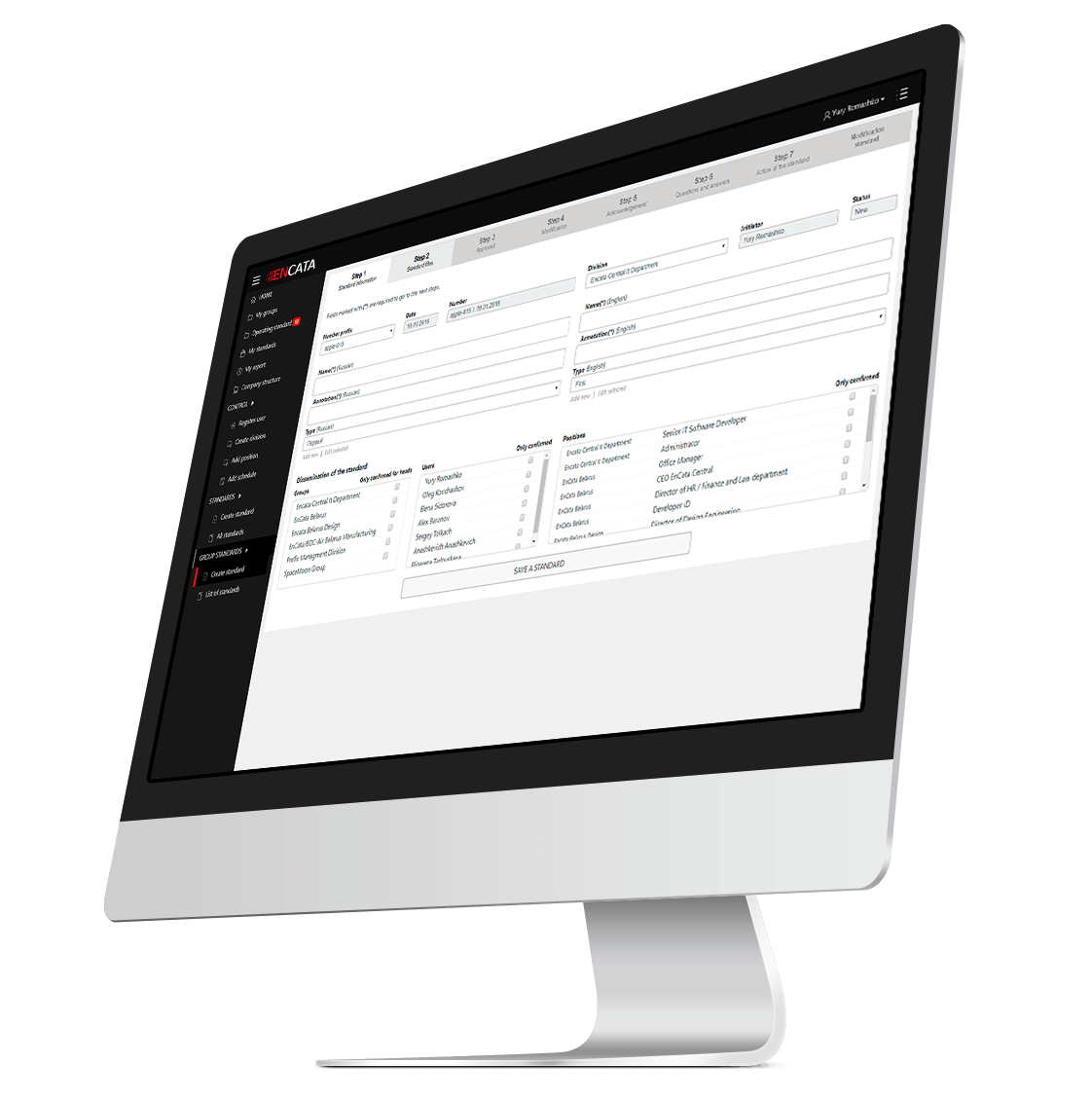 Do You Need A Similar Project?
Get in touch with our experts to discuss your project and get a qualified response.
Get in Touch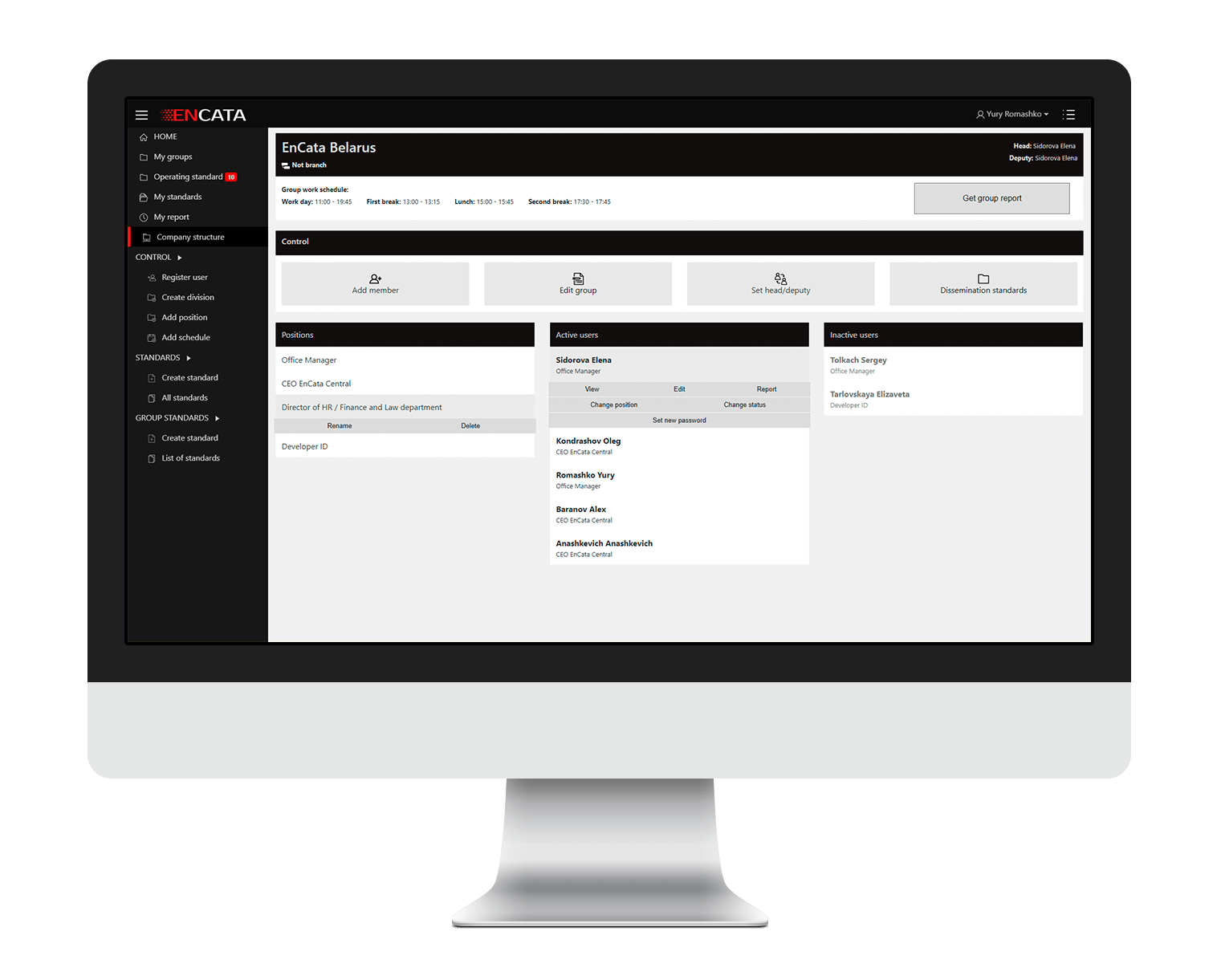 Solution
MBicycle experts have learned EnCata corporate standards by themselves to assure employees with the proper options and interface to get acquainted with it. We also added occasional tools for making working time reports that are synchronizing with 1C and Planfix systems for institutional needs.
Technologies we used
Java, Spring Boot, Spring Security, Spring Integration, Spring Data MongoDB, GridFS, Joda Time lib, SMTP, Apache Commons, MongoDB, Docker, Linux Ubuntu, Nginx.