MBicycle dedicated QA engineers are well-qualified and experienced both in the fields of automated and manual testing. With a large number of delivered projects, our QA experts can offer efficient and intelligent solutions together with reliable deadline management for testing your mobile and web applications and services.
So why choose MBicycle experts? Well, we're an experienced and forward-looking company with Headquarter in Boston (USA), providing advanced solutions in the fields of mobile and web applications development. We also have our own development center with qualified QA engineers, which is situated on the south-east of Europe in the world's most fast-growing IT-region. So we can offer hiring qualified QA engineers for a reasonable price. Our experts work in a large number of diverse industries from Sports to Navigation and cooperate with lots of well-known companies worldwide from startups to large enterprises.
Our Technologies Expertise
Our proficient QA engineers always keep up with the latest trends on the Market. For example, we use Katalon studio, Selenium, TestComplete, Postman (for API testing), Watir, and other up-to-date testing tools to offer ready-made mobile and web applications with no bugs, compatibility issues, threats, and crashes.
Intelligent Solutions
For The Leading Industries
Solutions from our qualified engineers can be embedded in a large number of industries worldwide from Sports, Business, Entertainment, Finance, Navigation, and many other. We use well-tried and accredited testing tools and technologies to assure our Clients with crash-free solutions and applications, devoid of undisclosed bugs, compatibility issues, alerts, and threats.
Why Should You Hire QA engineers?
To make sure your next project will be bug-free and will work exactly as it should, you can hire QA engineers for automated and manual testing services, which includes:
Performance testing

Compatibility testing

GUI testing

Functional testing

Localization testing

Configuration testing

Regression testing

UX testing

System testing
Why Should You Hire
QA Engineers From MBicycle?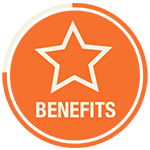 Location
Our operation center with developers and QA engineers is located in the south-east of Europe. Today it's a fast-growing IT-region well-known for its qualified experts and cost-effective rates. Due to this MBicycle can offer to hire proficient quality assurance engineers on one of the best prices on the Market.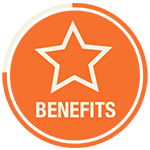 Experience
MBicycle engineers have a long-time experience with testing apps and services. So, we provide only high-skilled experts and guarantee high-quality results, reliable deadline management, flexible hiring models, and competitive prices.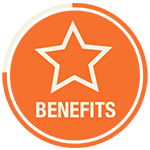 Strong Security Policy
We are serious about the security questions, so all the details about your project will be protected by a Non-Disclosure Agreement (NDA).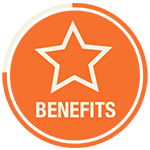 Full 24/7 Support
We offer 24/7 technical, marketing, and other information support during the whole cooperation process with our Clients.
Simple Hiring Process
Hire Our QA Engineers
In Four Easy Steps