MBicycle is a team of experts with a vast long-term experience in the field of iOS applications development with the Headquarter in Boston (USA). Our proficient iOS experts have successfully delivered a variety of projects in the fields of Entertainment, Sports, Education, and other valid industries to a large number of companies from startups to large enterprises. Making your next project with the involvement of our dedicated iOS team – from QA engineers and Analysts to Team Leads – is a guarantee for you to get a high-quality and robust product for a reasonable price within the shortest time possible.
Our Technologies Expertise
Every member of MBicycle iOS team - from QA engineer to Team Lead - understands the importance of using up-to-date technologies. Here you can get acquainted with the most popular frameworks and technologies our iOS team uses during their work.
RXSwift
ARKit
CoreBluetooth
SpriteKit
ReactiveCocoa
React Native
Fabric
Firebase
Social Network SDK
SoundCloud API
APNS
CoreAudio
Storyboards
SnapKit
Core Animation
Core Graphics
Core Plot
Charts
File System
Core Data
UserDefaults
Latch
Realm
GCD
OperationQueue
Thread
AFNetworking
Alamofire
URLSession
Starscream
SDWebImage
ObjectMapper
GoldRaccoon
SocketRocket
Why Should You Hire
iOS Dedicated Team At All?
iOS is the second most popular mobile platform in the world. Even though Android has more users and more downloads on Google Play, but the Apple users are usually ready to pay much more for the service. IOS users also show greater signs of engagement and have the capability to spend more time and money within an application.
One of the biggest issues when developing apps for mobile platforms is the variety of devices that they are run on. When you invest in an Android app development company, there are a lot of devices, each with their own set of features and icons placements to test your app on. But when you decide to develop an iOS application, the number of devices you need to be worried about are very few.
According to the points above, you'll need a strong and tight-knit team of qualified experts acquainted with iOS apps development to implement the best solutions and ideas in your future iOS app.
Efficient Solutions
For All Leading Industries
MBicycle developers, analysts, QA engineers have long-time experience of working with companies from Sports, Health & Fitness, Finance, Entertainment, and many other featured industries worldwide. We make iOS applications using both Objective-C and Swift programming languages and latest iOS frameworks for startups and enterprises of all sizes.
Flexible Development
For A Variety Of Apple Devices
MBicycle is a team of professionals who really love what they do. Our approach is based on making efficient applications scalable for any iOS device. We are well experienced in the field of both Objective-C and Swift application development for iPhone, iPad, HomePod, and other Apple devices.
Apple Watch App Development
Reasons To Choose MBicycle
Android Dedicated Team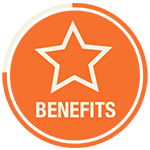 Location
Our development center is located in the south-east of Europe. Today it's a fast-growing IT-region well-known for its qualified developers and reasonable rates. According to this MBicycle can offer to hire high-skilled iOS developers for a competitive price on the Market.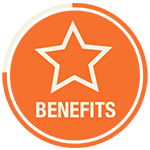 Full & Transparent Control
Hiring iOS development team from MBicycle you'll have the control over the whole development process to the point that you'll be able to visit our physical office in Boston to discuss any questions and ideas you may have during the working process.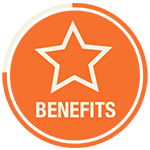 Latest Technologies
Over the last few years, MBicycle team has greatly evolved in the field of iOS applications development. Our developers use Swift and Objective-C languages, RXSwift, ARKit, BLE, and other up-to-date technologies to implement the world's best practices in the development of iOS applications.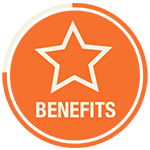 Strong-knit Team
Thanks to the fact that all the MBicycle dedicated iOS experts are located in one development center, so every member of the team can freely get in touch with the others within the meetup or scrum. This makes the whole team more cohesive and the working process much more rapid and productive.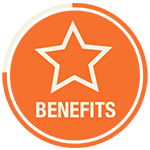 Security Policy
We are serious about the security questions, so all the details about your project will be protected by a Non-Disclosure Agreement (NDA).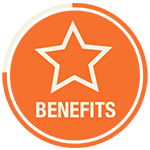 In-depth 24/7 Support
We offer 24/7 technical, marketing, and other all kind of other information support during the whole cooperation process with our Clients.
Featured iOS Projects From Our Team
MBicycle dedicated team of experienced developers creates iOS apps according to the specific Market requirements. Take a look at the featured apps created by MBicycle qualified iOS experts.
Simple Hiring Process
Hire Our iOS Dedicated Team
In Four Easy Steps