MBicycle is an experienced and forward-looking company providing Android apps development services with Headquarter in Boston (USA). We work in a large number of diverse industries from Medical to Education and have outstanding experience in the field of Android development for a large number of companies from startups to large enterprises. Hiring our dedicated development team for your future Android project is a guarantee of implementing the most powerful solutions and up-to-date technologies within the shortest period of time.
Although our Headquarter together with sales, marketing, and analysts departments is situated in Boston (USA), our development center is located on the south-east of Europe in the world's most fast-growing IT-region. That's why we can offer hiring qualified development experts – from QA engineer to Team Lead – for a reasonable price.
Our Technologies Expertise
Every member of MBicycle Android team - from QA engineer to Team Lead - understands the importance of following current technologies. Here you can get acquainted with the most popular frameworks and technologies our Android team implements during the work.
Android SDK
Android Support Library
React Native
MVP Pattern
Mosby
Google Maps API
Social Network SDK
Google Cast SDK
Bluetooth Low Energy
Butter Knife
Dagger 2 (DI)
Realm.io
Executors
Loaders
RxJava
RxAndroid
Why Should You Hire
Android Developers At All?
Mobile development industry is very promising nowadays and the Android operating system is the most popular representative among all the mobile platforms on the Market. Today you can implement your Android solutions for a large variety of devices such as smartphones, tablets, TV, wearable electronics, Internet of things, and even automobile operating panels. That's why hiring dedicated Android developers is the efficient way to be assured that your mobile app reaches a huge user base and will be displayed correctly on a variety of screens and devices.
But you should approach to this process wisely. Hiring Android developers from an experienced company is a good decision because you can involve a high-skilled and close-knit team of professionals together with total control over the development process. Thus you'll take the advantages of their development skills at the profitable rates and make your future project with better quality.
Intelligent Solutions
For All Leading Industries
By following the latest trends in the field of Android app development, our dedicated team can implement your ideas together with the world's best practices in your next Android application or service for almost every key industry on the Market.
Flexible Development
For A Variety Of Android Devices
Our Team delivers efficient and intelligent applications scalable for a variety of Android devices. We are quite experienced and qualified both in the field of application development for smartphones or tablets and in the field of creating IoT and cross-platform solutions.
Android Smartphones
App Development
Android Tablets
App Development
Android TV
App Development
Android Wear
App Development
Android IoT
App Development
Android Auto
App Development
Reasons To Choose MBicycle
Android Dedicated Team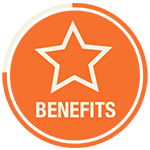 Location
Our development center is located in the south-east of Europe. Today this is a fast-growing IT-region well-known for its qualified developers and reasonable rates. According to this fact, MBicycle can offer to hire high-skilled Android developers for a competitive price on the Market.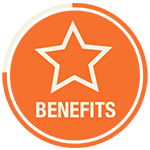 Strong-knit Team
Due to our dedicated experts are located in one development center, every member of the team can freely get in touch with the others during the offline meetup or scrum. This makes the whole team more cohesive and the working process agile and more productive.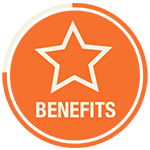 Up-to-date Technologies
MBicycle team uses Kotlin and Java languages, React Native and Butter Knife technologies, Gradle build system, and other cutting-edge technologies to create innovative and efficient Android apps according to our Clients' needs.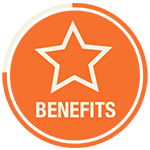 Reliable deadline management
We offer 24/7 technical support during the whole communication process with our Clients. We are also very serious about the security questions, so all the details about your project will be protected by a Non-Disclosure Agreement (NDA).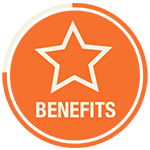 Security Policy
We are serious about the security questions, so all the details about your project will be protected by a Non-Disclosure Agreement (NDA).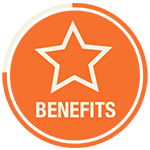 In-depth 24/7 Support
We offer 24/7 technical, marketing, and other information support during the whole cooperation process with our Clients.
Featured Android Projects From Our Team
MBicycle dedicated team of experienced Android developers creates applications according to the specific Market requirements. Feel free to find out more about the featured Android apps created by MBicycle experts.
Simple Hiring Process
Hire Our Android Dedicated Team
In Four Easy Steps