Building Online Course Marketplace in 2022 — Essential Features
November 26, 2022
Stepping into the e-learning market today, our clients usually choose between developing two major types of online course platforms to create — standalone hosting platforms and online course marketplaces. For that reason, when selecting the development of a standalone solution, you should work out a convenient set of tools in advance so that your users can quickly and efficiently create their online courses via your software platform. If you start to create an online course marketplace, you should plan reliable mechanisms for sorting and promoting various courses from independent providers at the prototype stage.
In this article, we've analyzed the most popular online course services in detail, highlighted must-haves and trending features, and defined several pitfalls you should be aware of when launching your online course marketplace.
Why Enter the E-learning Market in 2022?
In the year 2020 and the pandemic has unexpectedly swept the whole world. It has been a test for many companies and industries. But several business areas also showed real growth and profit markup in 2020. For example, digital learning is one of the few industries that has gotten ahead due to various restrictions caused by the spread of COVID-19 all over the globe.
Most online course marketplaces registered a peak in new registrations during the pandemic, and this trend looks set to continue even after all lifted restrictions. In this context today, it's essential to keep companies, private tutors, and schools well-prepared for similar incidents that may also unexpectedly happen in the future.
Thus, according to Research and Markets report, the annual turnover of the global digital education market in 2020 is valued at $250.8 Billion. It will reach an all-time $457.8 Billion by 2026, growing at a CAGR of 10.3% during the forecast period. And looking at the e-learning market today in 2022, with the boost of remote virtual classrooms, microlearning platforms, and adaptive AI-based lessons, we can say that such ambitious projections can not only be met but exceeded.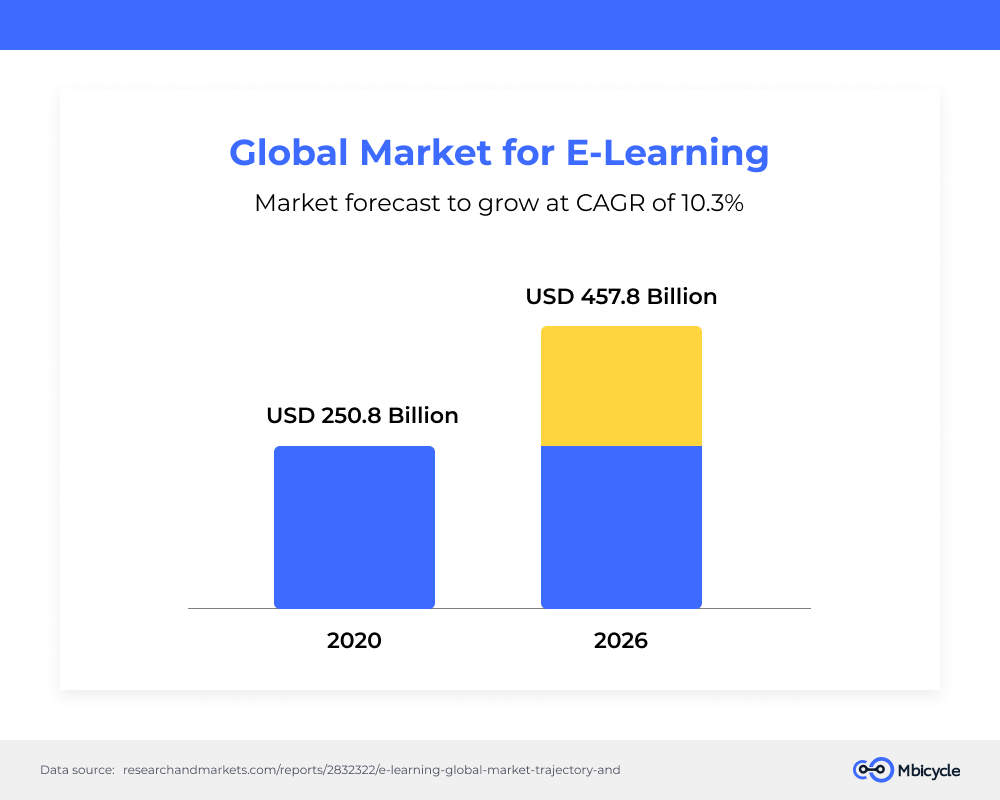 Must-have & Trending Features of Online Course Marketplaces
Over the past few years, the introduction of various up-to-date technologies, such as Machine Learning, neural networks, AR / VR, and Cloud-based LMS, will drive the industry boost. The implementation of AI-enabled e-learning solutions will help with the following improvement of smart content, digitized study guides, and other vital benefits of online education.
New technologies significantly affect the digital learning market and expand it. Meanwhile, launching your product in such a swiftly growing market, you'll face a variety of competitors, providing their marketplaces for online courses. That's why our experts usually implement several mandatory features that every efficient online course software should have and a few trending features to add competitive advantage and engage a wider audience. Here we provide some examples of both must-haves & trending features.
User profile & dashboard
Well-organized user profiles help your students and you as a marketplace owner. Thus, users can track their studying progress, check already completed courses, see related analytical data on personal dashboards, and get individual offerings via their user profiles. If you have an assistant mobile app for your e-learning service, we recommend adding search and filter options to user profiles to minimize the number of tabs in your application.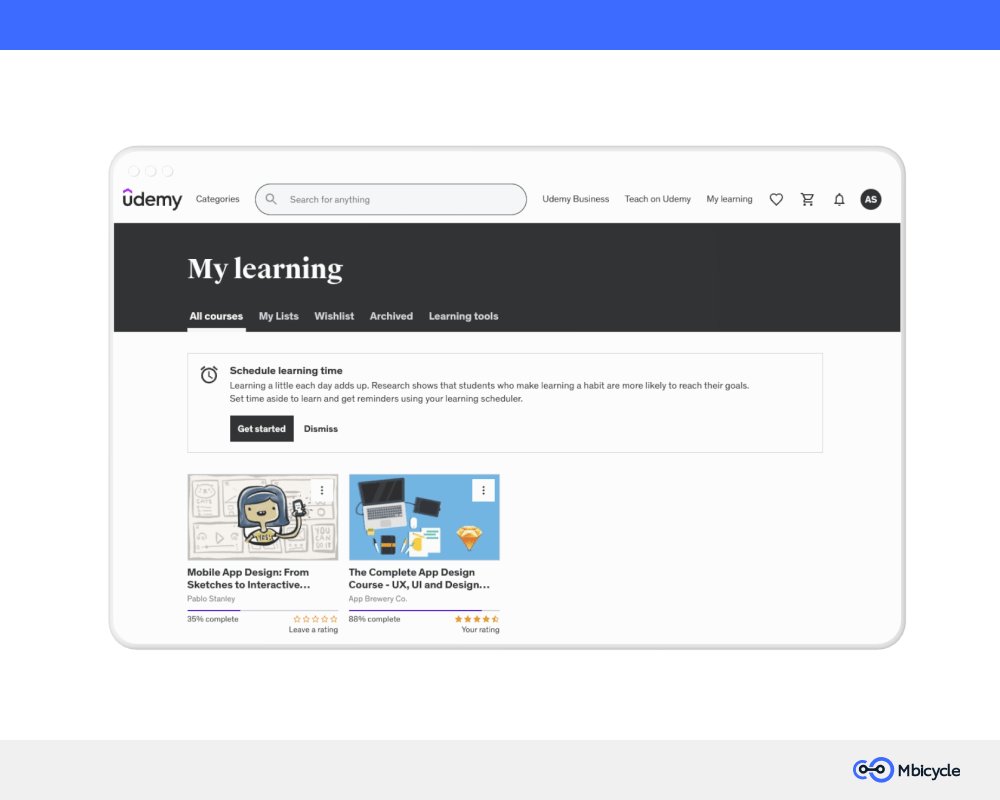 Live Feedback
An integral part of online learning software is personal and specific feedback from a qualified tutor, teacher, or topic expert. Face-to-face classes have always strongly influenced student performance and studying efficiency. Therefore, it is not surprising that today, when lessons are going online, live detailed feedback becomes a precious advantage that can influence the overall learning outcome.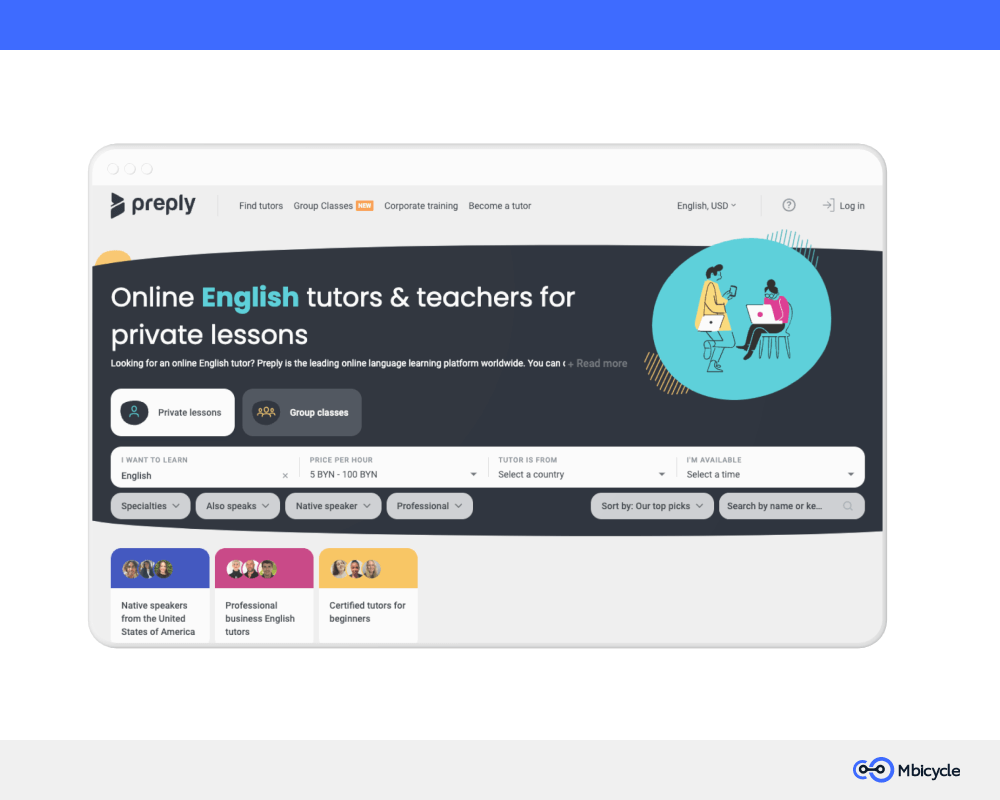 Handy searching and filtering
When designing an e-learning marketplace, it's crucial to add searching and filtering functionality so users can easily find the courses they want using the specific parameters. Filtering options can include, for instance, course topic, difficulty level, duration, and course rating. Developing a convenient search and filtering system for digital educational content should consist of search bars, categories on the main page, and filters with various parameters.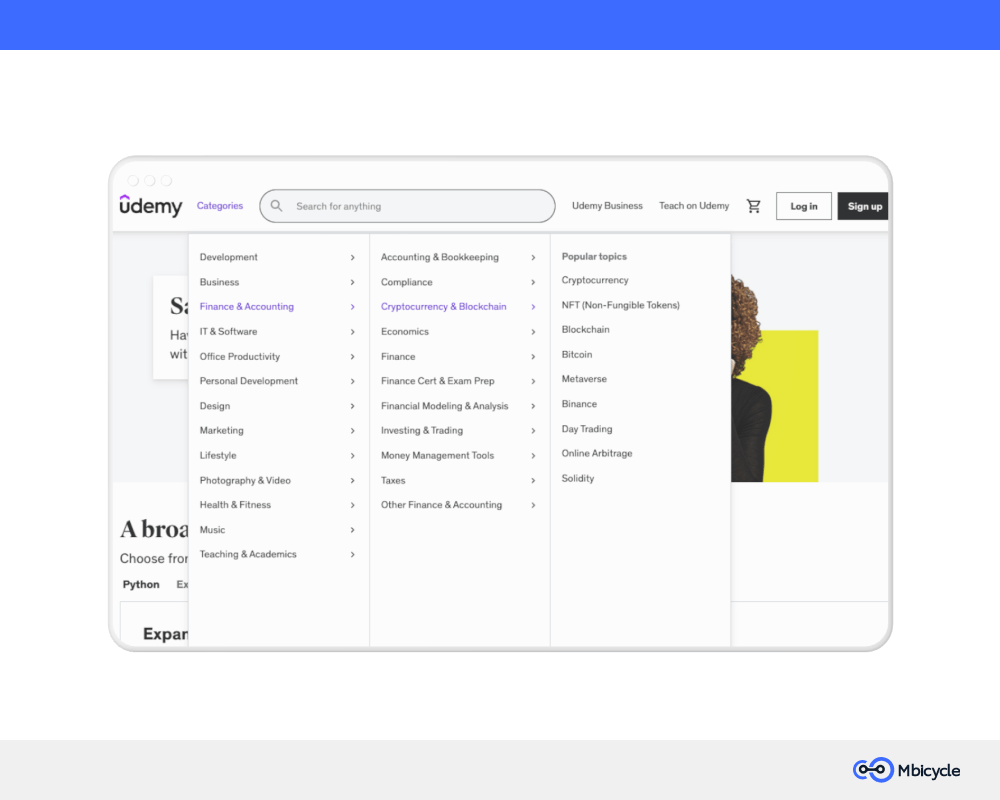 Multimedia learning features
To make the learning process more engaging and varied for your audience, we recommend building your online course marketplace by adding a few up-to-date multimedia tools, as follows:
In-build video player
Personal or group video chats
AR-based elements
Screen-sharing feature
Virtual classrooms
Interactive elements
Neuroeducation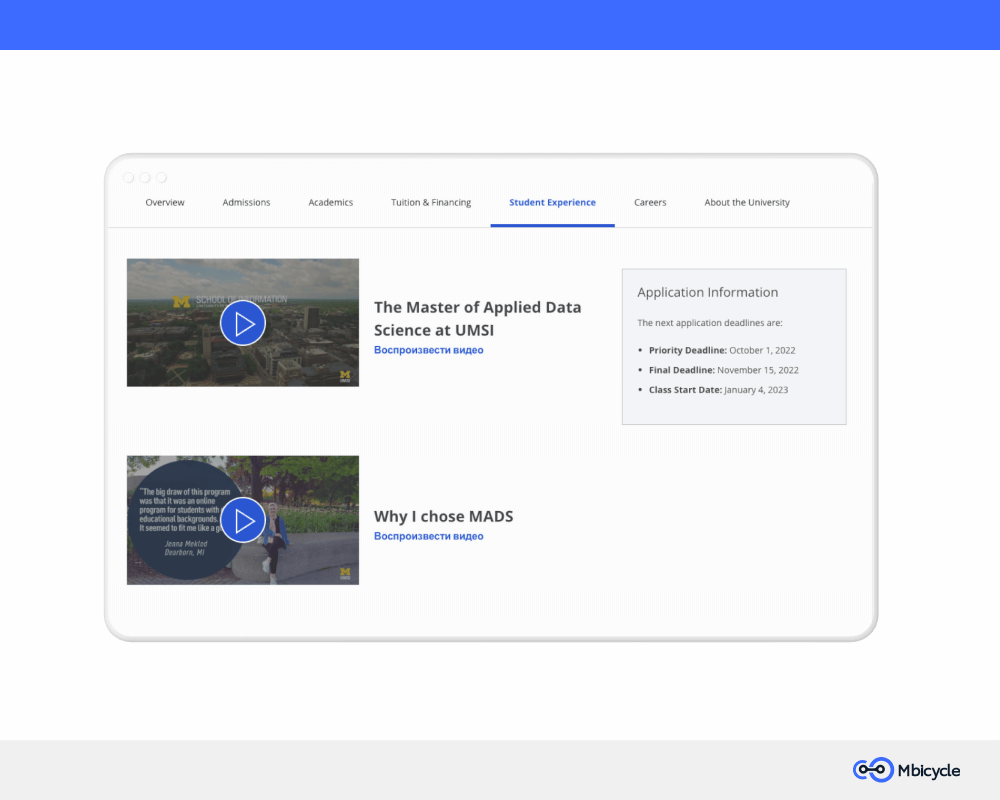 As for the trending and relevant features in the e-learning market today, we can highlight the following:
Choosing a dark theme option today, more and more users prefer to switch their devices to dark theme mode.
Providing offline access keeps your users in the app even when they can't be online.
Multitasking mode with picture-in-picture and podcast-style audio options provides convenient learning schemes for every app user.
The gamification approach to education focuses on training users via various mini-games. This method may include adding competition between students, daily challenges, bonuses, in-app currency, and rating dashboards with rewards, such as coins and badges.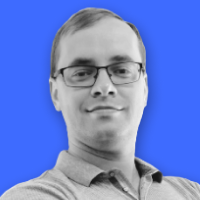 Eugen Gofen
Business Analyst
Save Your Time with Our Full-fledged R&D Department!
Our well-knitted R&D department team will save your time & financial resources by sharing
e-learning software development
insights. We convince that strong field-specific knowledge can guide your project development journey. Ready to discuss?
Common Pitfalls to Avoid Building Online Course Marketplace
You are entering the e-learning market essential to understand how to build an online course marketplace properly. Even a minor incompleteness might be enough to turn users away from your software and make them question the need for further learning via your service.
Lest you realize this too late when the overall user engagement of your solution is on the decline, we made a list of the following most common pitfalls to avoid as early as the design stage of your online course software:
Inconvenient or overloaded user interface
The lack of analytics and user performance tracking tools
Poor optimization of both the online course marketplace itself and the mobile applications
The absence or shortage of the latest multimedia technologies needed to improve the learning efficiency and increase user involvement in education
The inefficient payment model for using your software
Lack of ways for users to get feedback during the learning period and afterward
Ready to Start?
According to some studies, online learning can reduce learning time by 25-60% compared to traditional methods, while 95% of students are ready to recommend it to others. As digital learning has become so popular in recent years, more and more users and companies are investing in this area. And while there are several huge online course marketplaces, such as Udemy or Coursera, in the field right now, you can also create a niche, highly specialized solution. Such a field-specific marketplace will be faster and cheaper to build and more effective for your potential users due to not so many competitors. In any case, by entering the e-learning market today, you will gain access to a fast-growing solvent audience that will bring you good revenue, growing along with the expansion of your software solution.
Experts from our software development company help companies enter the e-learning domain by developing online course marketplaces that connect educational service providers — tutors, schools, universities, etc. — with students and learners worldwide. These software solutions are trendy during the pandemic. They allow businesses and institutions to ensure remote training and education, track students' progress, and increase engagement by providing a personalized learning experience.
Let's launch your online course software together!